Special offers the Imperial way
Can't make it during the sunniest part of the year? Want to enjoy our restaurant on a quieter weeknight? We have a range of offers throughout the year to give you the perfect excuse for a break away or a special meal out. Simply keep an eye on this page of the website and see what takes your fancy. You might also like to check our events section for other great offers. Perfect for a winter break or to try out some fantastic Norfolk dining.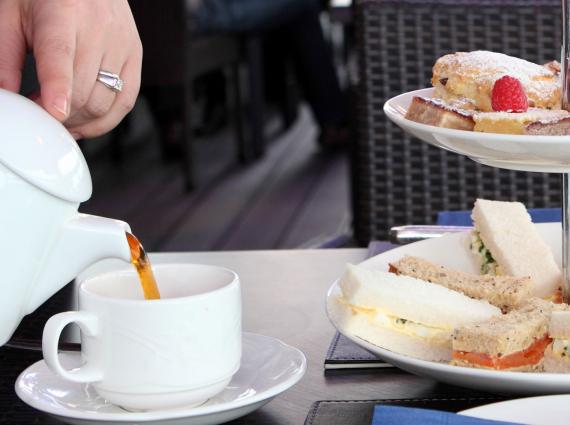 Gift Vouchers
If you're thinking about treating someone to a night away, or maybe to the gift of afternoon tea with a friend, or dinner out, but would like them to choose the date themselves, or maybe it's a present which you're not going to be part of, we'd strongly recommend you consider an Imperial Hotel gift voucher.
Gift vouchers are available for breakfast, afternoon tea or dinner or a bottle of bubbly. Overnight stay options include bed and breakfast, dinner, bed & breakfast and two night breaks. Or you can choose the amount you'd like to spend and they can choose for themselves what they buy.

Gift vouchers can be bought online or over the phone on 01493 842000. The voucher itself can be emailed, posted or presented in a lovely little gift box, making the perfect present for someone who deserves a treat. Vouchers are ideal for birthdays, anniversairies, Christmas and other special occasions or simply as a present for someone you love.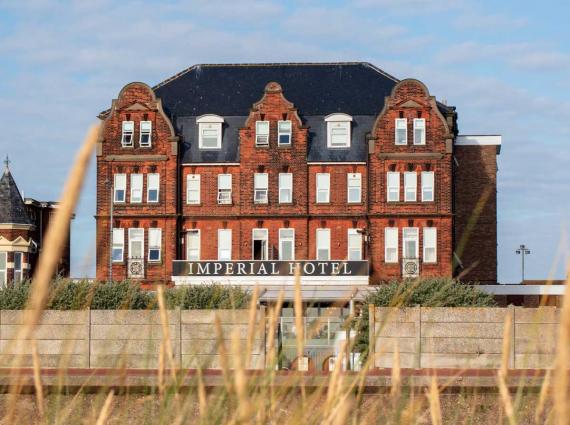 November Getaway
2 nights B&B £250, 3 nights £381 from 1 to 30 November
Book now for a autumn break at Imperial Hotel this November. In early evenings from 1 to 6 November, you can enjoy the NEW Fire on the Water experience opposite the hotel on the Veneitian Waterways (entrance ticket needed). Use your days to walk along the coast or through the countryside or get ahead with your Christmas shopping in Norwich.

Come away to the beautiful, spacious, bright and breezy Norfolk coast for just £250 for a 2 night B&B break, including £50 towards delicious evening meals. If you've got a little more time, three night breaks are also available from £381, with a £80 credit towards evening meals.
Get away from it all this November and escape to the coast for fresh sea air, miles of space, beautiful beaches and gorgeous countryside, and an easy direct train or bus ride into Norwich.
Guests who stay from 3 to 6 November can also book for the new Fire on the Water experience taking place opposite on the Venetian Waterways. More info on the blog!
Call 01493 842000 to book now, online booking will be available shortly. We can't wait to see you! Please note - if you're bringing your dog, please note you need to telephone us to book a dog-friendly room. You can't book dog friendly rooms online, sorry! Sea view and Best Sea View room upgrades are available - please telephone us on 01493 842000 to book.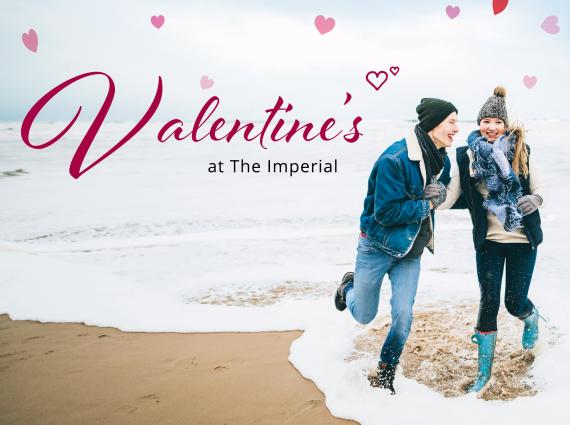 Valentine's Weekend Break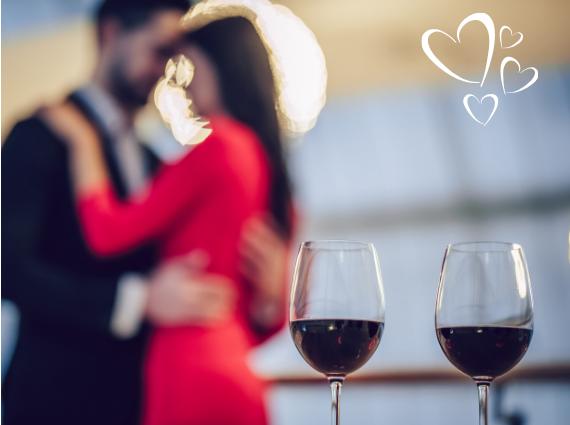 Candlelit Dinner & Disco and Sleepover
Saturday 12 February to Sunday 13 February 2022
Join us for a romantic Candlelit Dinner, Dance & Stayover this Valentine's Day weekend from £265 per couple. Check in on Saturday 12 February to find Prosecco, flowers and chocolates in your room. Join us in the ballroom at 7.30pm for 8pm. Your table for two will be beautifully set, ready for a delicious three course meal followed by coffee and petits fours. After dinner, take to the dance floor with your loved one. Black tie or lounge suit.
On Sunday morning enjoy a leisurely Bucks Fizz jazz breakfast on The Terrace, the perfect way to end a romantic night away.

Call us on 01493 842000 to book. Online booking open shortly.
Please let us know about any allergies or dietary requirements when booking so we can make sure you have the most delicous meal.