About The Imperial Hotel
The Mobbs Family Legacy
AFTER 90 YEARS OF OWNERSHIP BY THE MOBBS FAMILY, THE IMPERIAL HOTEL BEGINS A NEW ERA IN 2023 AS AN EMPLOYEE OWNED TRUST (EOT)
The Imperial Hotel has been owned by the Mobbs family since the early 1930s, passing from Nick's grandfather to his parents, Roger and Jill, and then to Nick and Aileen.
In March 2023, at the conclusion of a very carefully managed succession plan, Nick and Aileen announced their retirement from the day to day running of the hotel and the Imperial Hotel became an Employee Ownership Trust (EOT) with established Hotel Director, Grant Smith, remaining at the helm and also part owning the business.
This is a really positive development for this much-loved hotel and its team, which will preserve the Mobbs family legacy and ensure the continued success of the Imperial Hotel as an independent business. The Imperial Hotel team are rightly proud of its independent status which sets it apart from hotel chains and roots it firmly in the Great Yarmouth, and wider Norfolk, tourism and business community. The EOT means minimal changes for the business and provides long term stability with employees given a "voice" in how the business is run. It fits brilliantly with the Imperial Hotel's ethos and Hotel Director, Grant Smith, is already a popular and well-known figurehead at the hotel, having worked his way up under the superb mentorship of Nick and Aileen.
Until the late 1960s,the Norfolk beach hotel was originally run by grandfather, Campbell Lindsay, who originally hailed from Aberdeen. Nick's parents, Roger and Jill Mobbs took over the helm running the business until the late 1990s. Nick joined the business in 1984 straight from University as the Hotel Manager whilst his father, Roger, ran the kitchens, and mother, Jill, looked after Housekeeping.
Nick and Aileen first met at the Scottish Hotel School at Strathclyde University in Glasgow in 1981, while studying for degrees in Hotel and Catering Management. As Nick unexpectedly went straight off to Great Yarmouth, Aileen left university and went to London to pursue her catering career in the city, working at places such as Citibank in the Strand, British American Tobacco at Westminster and Arthur Young accountants, in order to develop her management experience.
Nick and Aileen were married in 1987 at which stage Aileen joined the family business. Together, they took over the Imperial Hotel completely in 2002. Over the years Nick and Aileen have worked tirelessly to raise the standards at the Imperial Hotel to become a luxury hotel in Norfolk. Over time, they have taken the hotel from being graded as a two star property to being a four star property, boasting the resort's only 2 AA rosette restaurant, and is now considered to be the premier hotel in the area. From the early 1990s Nick has put to good use the wine knowledge that he gained whilst at University under the tutelage of David Steel, where his first wine success came from winning the prestigious Harvey's wine award for blind tasting.
This laid the foundations for Nick to enter the world of Sommelier competitions both in the UK and Internationally. In 1993, he won the Ruinart UK Sommelier of the year competition at the Savoy hotel in London, competing against the top professionals from the capital. Nick went on to represent the UK in the world finals in Rio de Janeiro and a European final in Reims. These successes have led to the Imperial Hotel enjoying a reputation locally for an excellent wine list as well as superb cooking, whether it be in the 2 AA Rosette Cafe Cru Restaurant or The Terrace. 2017, Nick and Aileen were awarded the prestigious EDP Food and Drink Awards Outstanding Achievement Award.
Nick and Aileen have always been passionate advocates of staff development which is, at least in part, why the hotel is recognised for the loyalty and longevity of its staff team. So many at the hotel team have been working there for a very long time. Valuing staff and enabling training opportunities is an integral part of the Imperial Hotel's ethos with the hotel's kitchen, firstly under Nick's father's tutelage and now under the leadership of Executive Chef, Peter Clarke, famously being the launch pad for many Chefs who have gone on to own their own acclaimed restaurants, including Richard Hughes, Daniel Smith, Simon Wainwright and Mark Dixon, to name but a few.
Nick and Aileen have two daughters, Madeleine and Heidi, whose careers, loves and lives have led them in different directions and so they did not wish to take the hotel on. Grant Smith, now 30, has been working at Imperial Hotel since he was 16 years old and is like a son to Nick and Aileen. The carefully managed handover to Grant has allowed Nick and Aileen to step back whilst ensuring a seamless and successful transition with a known and safe pair of hands at the helm.
Grant will continue to be ably assisted by Hotel Manager, Paula Casey, who has worked at the Imperial Hotel for 36 years and is supported by a brilliant team with a wealth of experience and dedication. Under Grant's leadership Nick and Aileen believe that the hotel is in the best position to continue its success and to maintain its superb reputation long in to the future.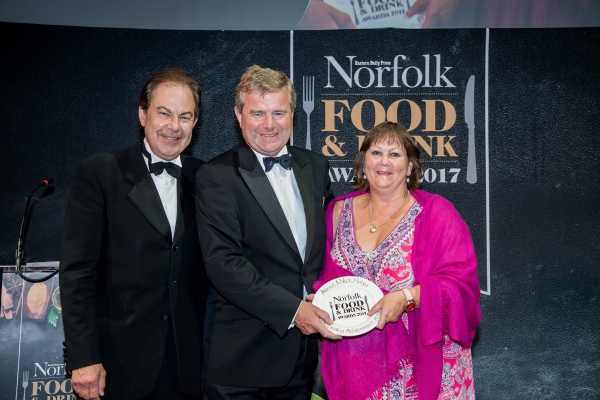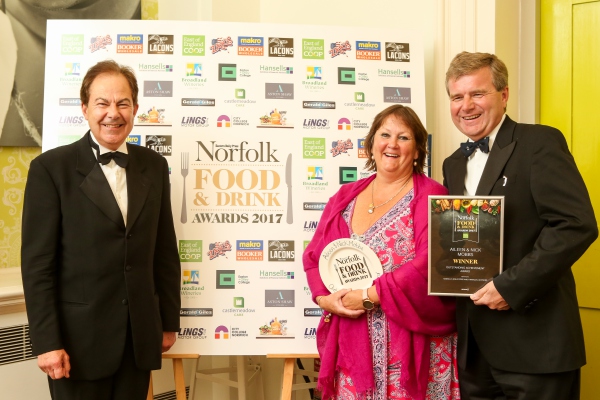 GRANT SMITH
In September 2020, Grant Smith was made a Hotel Director. Grant's Mum, Jill, is one of the hotel's longest serving managers. Nick and Aileen, who fervently wished for the hotel to remain independent, implemented a training scheme in 2018 for the hotel's superb management team to teach them how to take responsibility and ownership for their department. After 6 months, it was clear that this was an area in which Grant excelled and for which he was incredibly enthusiastic. They realised the potential solution had been under their noses all the time, and with more training and experience, Grant could take on far more responsibility. The management training programme really opened Grant's eyes to many other aspects of the business. Superb customer service is essential but Grant's discovered he also loves spreadsheets and numbers, the challenge of making the finances balance, forecasting and thinking strategically, making plans, taking big decisions and still working with the team on a daily basis, making sure the Imperial way is still at the heart of everything they do.
Great Yarmouth born and bred, Grant, 30, freely admits he wasn't the best student at the local high school. He much preferred his Saturday job at the hotel, cleaning windows and dusting the tops of wardrobes. When he left school, Grant started a plumbing course at Great Yarmouth College but it wasn't really what he wanted to do. He asked Nick for a full-time job instead. But Nick wasn't keen because he really believes that having an education in a subject you're passionate about and which can help you on your way in life is really important. So Nick offered Grant a hospitality apprenticeship instead. Grant achieved his NVQ level 2 and the rest is history.
Thinking back, Grant remembers that when he was 16, he'd told Nick that he'd have his job one day, and as of March 2023 this aspiration has been realised. Grant recognises the wonderful legacy that Aileen and Nick have enabled and is enormously grateful to them for taking him on. He really could not have wished for better Mentors and is thankful for their time, expertise and encouragement over the years.
He is already immensely proud of the hotel and is passionate about maintaining its individuality, its identity and all the things that guests love about it. He will still very much be doing things "the Imperial Way" and the Imperial Hotel is still a great British seaside hotel at the heart of a great British seaside resort, retaining its character and family feel. He too celebrates the loyalty and longevity of the hotel's team and is excited now to lead the team into the future.