Imperial Hotel Proprietor, Nick Mobbs, is celebrating 35 years at the helm of the hotel this September. Over the last 3 and a half decades, Nick and his family have seen some incredible changes at the hotel, and also in Great Yarmouth. In 1984, the seafront hotel was graded 2 star with 45 bedrooms, only some of which were en suite. Back in the 80s, it was quite acceptable to pad to the end of the corridor in your dressing gown to use the bathroom. The Imperial is now the highest rated 4 star hotel in the Great Yarmouth area, with 39 en suite bedrooms, 3 restaurants and a large function room used for weddings, conferences and events.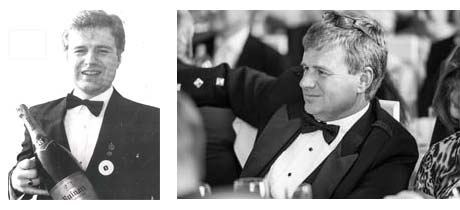 In what could have been an unusual twist of fate for the family run business, Nick almost didn't start work at the hotel. After graduating from the Scottish Hotel School at the University of Strathclyde in 1984 with a degree in Hotel & Catering Management, Nick was ready to head off to South Africa where he had a hospitality job lined up. But the Imperial's hotel manager handed his notice in at the same time and Nick's dad, Roger Mobbs, asked him if he could step into the breach. Nick has never looked back. Aileen, who met Nick at the Scottish Hotel School, joined the team when she and Nick got married in 1987.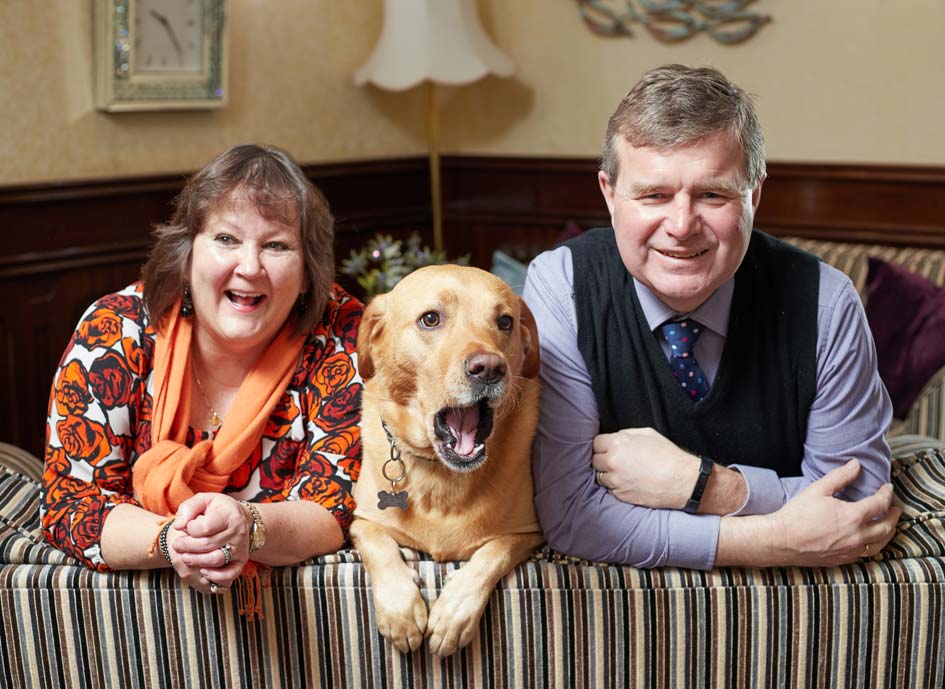 Nick Mobbs said, "I have a few idioms and mottos which truly drive me on, much as they probably drive my team mad.
"My over riding ambition has always been, and always will be, for the Imperial Hotel to be the best it can be. This is regardless of any limitations placed upon it by its 1890's period architecture, which whilst charming, presents challenges in today's world. This drive to be the best has led us down all sorts of paths over the years, from redesigning the reception area in the 1990s, to continually investing in staff and in the hotel, to adding on the Terrace in 2011 to reworking our à la carte menu in Café Cru in 2019 to achieve the second AA rosette.
"Many of our team have worked with Aileen and me here for twenty or thirty years, and they all know my favourite motto, 'if something is worth doing, it's worth doing well,' which applies to absolutely everything here at the hotel, from customer service to cooking and cleaning.
"Over time, doing things well, or 'the Imperial way' has become part of our culture. It's ingrained in everything we do, right from the start, beginning with any new staff member's induction. It's just one of the ways we strive to differentiate the Imperial from anywhere else you could stay. It's also firmly behind our 4 silver stars and our 2 AA rosettes. Our awards are testament to the hard work and dedication we as a team put in to make our guest's experience with us the most enjoyable it can possibly be, whilst working together both behind the scenes and on the frontline.
Truth be told, Mr Mobbs, 56, has actually been pitching in at the hotel since he was a young boy of 7 or 8, peeling the potatoes and hulling strawberries over the long summer holidays. In the 1970s the family 'lived-in' the hotel, living in an apartment in what is now Bar Fizz. If you've ever wondered why there's a balcony overlooking the athletics track, it was where the family sat to catch the last few rays of the day if they ever had a moment to spare.
Nick was a very musical child and earned a place at Taverham Hall school as a choir boy, then subsequently won a music scholarship to St Edwards in Oxford for 5 years playing piano, viola and tuba as well as singing. He plays the tuba in Wrentham Brass Band to this day and also is known to do a turn on the bagpipes. His longer school holidays gave him even more time to work in almost every hotel department over the years until he went off to university.
Determined to get work experience in establishments other than the Imperial, he worked in the brand new Marina Centre kitchens in the very first season it was open, and went to France to work at Hotel Royale in La Baule after his second year at university with just 1 day off a week. He quickly became fluent in French, a handy skill to have in the hospitality industry.
Once managing the hotel, Nick's vision to be the best helped him to focus on chipping away at the various challenges, customer service became a primary goal, and targeting the burgeoning offshore industry to get more business customers.
Nick typically worked 12 hours a day, 6 days a week. And there were no computers. Everything was typed. You had to open the post, copy-write everything, draft your reply, type it out, sign it, and then put it back in the post. The arrival of computers and the internet changed everything. The hotel got their first computer in about 2000 when the hotel still had staff to do the typing. Room reservations used to be on a board, with names on a bit of red tape. The team would move the bits of tape round to fit people in, then discover a bit of tape left with no room allocated to it. Reservations become computerised in 2006 which was a huge change.
Nick and Aileen are always looking out for ideas for improvements, such as the Terrace, which was inspired by a walk along the seafront in Scheveningen in Holland. It was sunny, but very cold, however they were toasty warm eating their lunch in a glazed terrrace where they thought, 'we could do this.' Adding the Terrace proved to be just the extra revenue sourced they needed when it was announced that the local heliport would close, potentially impacting on business from the oil and gas industry. The Paul Robinson Partnership designed the Terrace, which opened to great acclaim in 2011. Opening over winter however presented additional challenges, meaning the kitchen also needed significant redesign to be able to cope with all the extra covers, and so they invested in this area too. This transformed the business, and gave the hotel the edge we needed. We can serve the best food with a stunning view; it was all a bit of a revelation.
Nick comments, "there a great team of people here, many of us have really grown up together, there's a very happy atmosphere.
This is a credit to another one of Nick's philosophies - always treat people how you want to be treated yourself, and always, always invest in your business. There has never been a year when he has not implemented one scheme or another, whether it's adopting green principles such as swapping light bulbs for LEDs, insulating ceilings and floors, installing air conditioning every time a room is refurbished, or undertaking other modernisations.
Running a hotel isn't always like Fawlty Towers, but you really do see life. On reflection, Nick's had a absolute hoot over the years, and every day is different, which is what makes it so much fun. "That said," muses Nick, "some things that happen are exactly like Fawlty Towers, the TV programme does actually come close to the bone, with pigeons, hanging pictures, a wife like Sybil, and taboo topics for some guests."
Life is a bit more serious now however. Health & Safety is one of Nick's biggest priorities. He sees danger everywhere - fundamentally, no-one wants to go on holiday or come to work and to have an accident, and a heavy suitcase abandoned in front of a fire door could result in exactly that. It never ceases to amaze him what silly things people do without thinking. Nick reflects, "You have to be more responsible when it comes to fixing things these days. Back in the day, when a gutter got blocked, me and another chap went up on the roof and unblocked it, with one of us hanging on to the other's ankles so we could reach the problem area. You'd never be able to do that now.
Over the years, they've had some famous people staying in the hotel, lots of politicians, Paul Daniels, Scargill, Mylene Klass, the Nolan Sisters, Gareth Gates, Danny Boyle, Peter Andre and Boy George, who nearly killed him!
Everyone who has ever stayed at the Imperial will know the hotel has a very traditional lift, which was playing up a bit the day Boy George came to stay. Nick was dealing with a rogue cable in the engineering pit when suddenly Boy George got in the lift and it all started to move! Nick's life flashed before him before he remembered to hit the panic button. Nowadays they call an engineer.
Summing up his last 35 years at the hotel, Nick said: "As a hotelier, every day is different, that's what keeps you on your toes. The last 35 years have been challenging, worrying, rewarding, hard work and full of fun, working together with a fabulous team who are like an extended family to Aileen and me. I look forward to what the 2020s will bring."