We're delighted to share some very exciting news with you - Nick & Aileen have decided to make Operations Manager Grant Smith a Director of Imperial Hotel. This is the first time ever a non-family member has been promoted to the position and shows the huge amount of trust that they have in him.
Imperial Hotel has been run by the Mobbs family since the early 1930s and Nick & Aileen's daughters have both made it clear that a career running Imperial Hotel is not for them at this time.
Nick and Aileen have been scenario planning about what to do as they get a bit older for some time, if handing over to the next generation isn't an option, as they fervently wish for the hotel to remain independent.
Two years ago, they decided to instigate a training scheme for the hotel's management team which taught them how to take responsibility and ownership for their department. After 6 months, it was clear that this was an area in which Grant excelled, and for which he was incredibly enthusiastic. They realised the potential solution had been under their noses all the time, and with more training and experience, Grant could take on far more responsibility.
Grant has really proved himself yet further during the enforced Covid-19 closure this year. His passion for the business, resilience and determination to find ways through, run and re-run spreadsheets, scenario plan and forecast really helped to keep Nick and Aileen going though a very tough time, both mentally and physically.
Nick and Aileen decided that the time is now right to award Grant Directorship status. And doing so means that they can now take a few more holidays, play a bit more golf and take some time to relax, reassured that their beloved business, for which they have worked tirelessly over the last 35 years, is in a safe pair of hands whenever they're not there.
Great Yarmouth born and bred, Grant, 28, freely admits he wasn't the best student at the local high school. He much preferred his Saturday job at the hotel, cleaning windows and dusting the tops of wardrobes. Grant's Mum, Jill, has worked at Imperial Hotel for more than 25 years.
When he left school, Grant started a plumbing course at Great Yarmouth College but it wasn't really what he wanted to do. He asked Nick for a full-time job instead. But Nick wasn't keen because he really believes that having an education in a subject you're passionate about and which can help you on your way in life is really important. So Nick offered Grant a hospitality apprenticeship instead. Grant achieved his NVQ level 2 and the rest is history.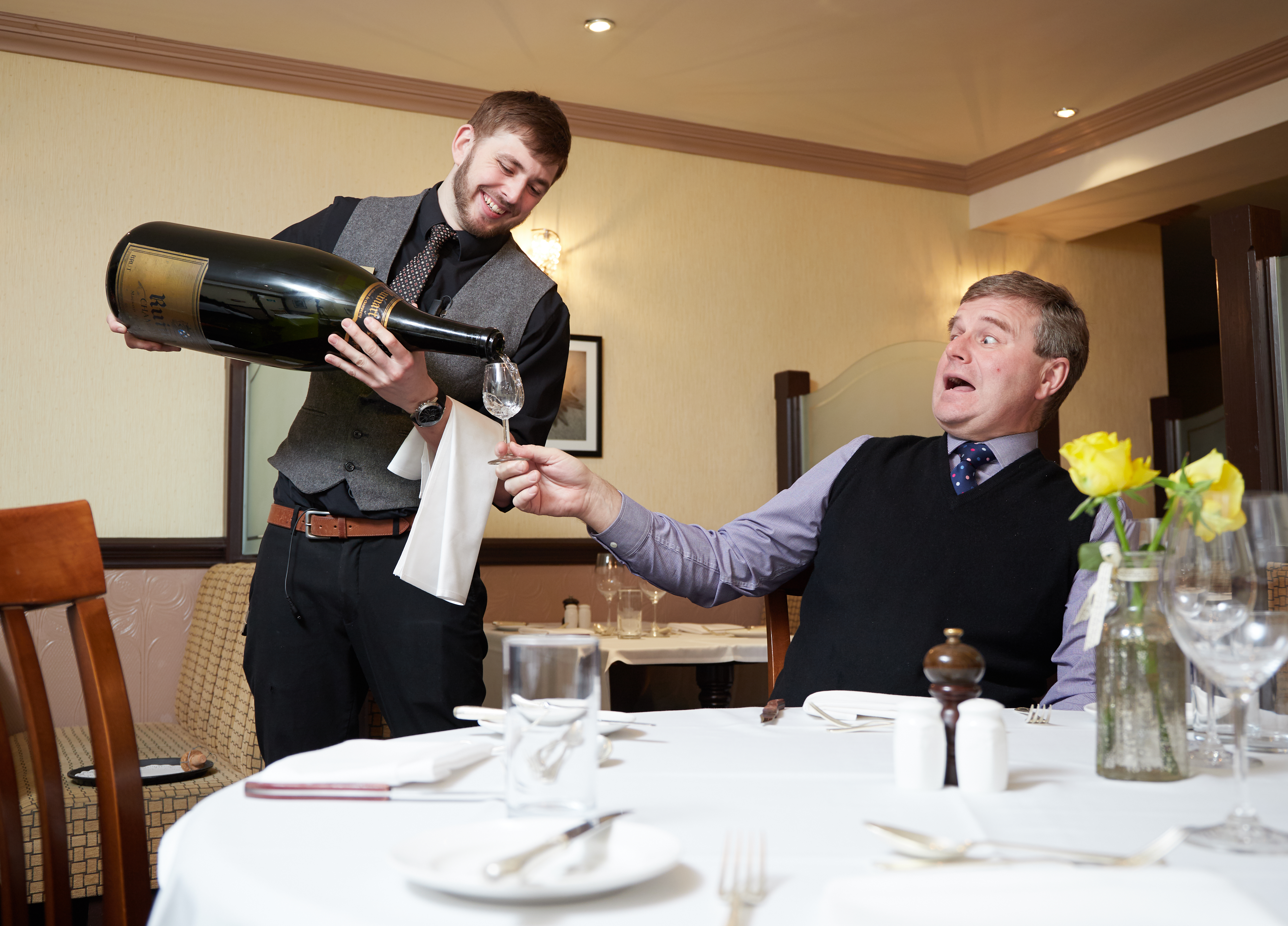 Thinking back over the last twelve years, Grant remembers that when he was 16, he'd told Nick that he'd have his job one day. He hasn't got there yet, but this is definitely a huge step along the way. It's true that school wasn't really Grant's cup of tea, but the hospitality industry definitely is. The longer Grant works at the hotel, the more passionate he feels about it.
And the management training programme that the team have undertaken, really opened his eyes to so many other aspects of the business. Superb customer service is essential but Grant's discovered he also loves spreadsheets and numbers, the challenge of making the finances balance, forecasting and thinking strategically, making plans, taking big decisions and still working with the team on a daily basis, making sure the Imperial way is still at the heart of everything they do.
In his spare time, Grant is an avid gym goer. He shares a love of dogs with Nick & Aileen; he and his girlfriend Olivia have two spaniels, Max and Evie.
Regular guests will be delighted to know that Grant is currently making plans to re-open Café Cru Restaurant at the start of October after the Covid-19 closure. And if the pandemic permits, Grant will also be hosting Christmas at the hotel in December - more information will be available very shortly.