We're delighted to announce that Café Cru Restaurant will re-open on Thursday 1 October 2020.
Since we re-opened the hotel after the enforced Covid-19 closure, we've been concentrating on serving delicious food on The Terrace and in the Victoria Suite. It's not just guests who have to be able to social distance, the same applies for our team too, including our incredibly busy kitchen team. It's been a lot for everyone to learn, especially being able to adapt the menu to serve delicious food that only one chef has worked on, rather than the usual two or three or more.
We're really pleased that our reviews have been overwhelmingly positive, with so many kind comments about our food and exceptional customer service, but also superb comments about what we are doing to keep everyone safe in our covid-secure hotel.
And so many guests have enquired when we will be re-opening our fine dining, 2 AA Rosette restaurant.
The Terrace is a fabulous restaurant for sunny days, and even cooler days, but the menu is more informal, more laid-back and maybe more family orientated for those with yournger children. And as autumn starts to arrive, Café Cru Restaurant really comes into it's own.
We have of course made a few changes to the restaurant, with fewer covers to make sure there is plenty of space for dinners to sit socially distanced from their neighbours, and for our serving team to be able to take orders and bring your food and drinks. And we're very thankful for our booths - with their own glass screens separating each one, it's as if they were designed for social distancing before it had even been thought of.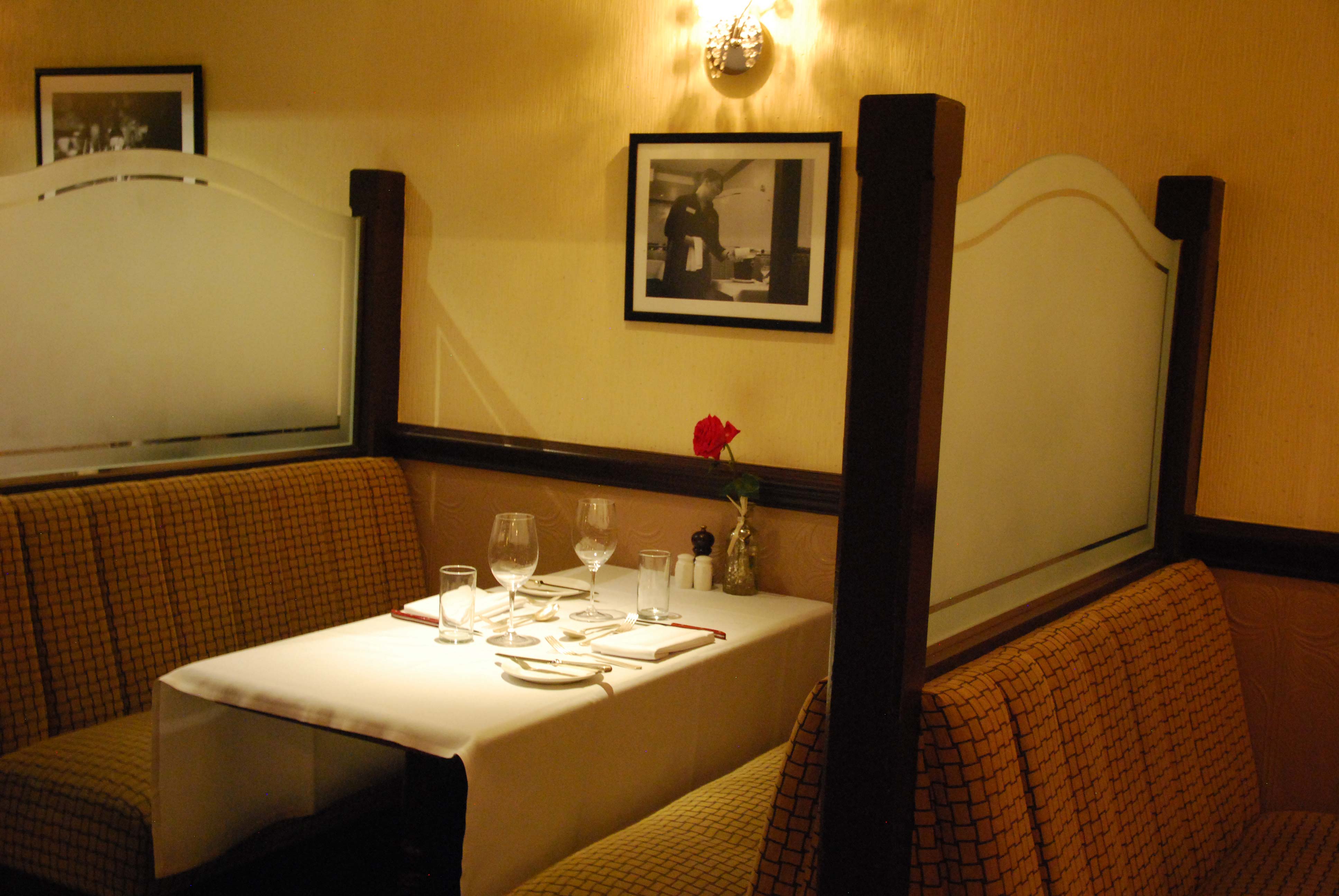 With less than a week to go until we re-open Café Cru Restaurant, now seems like the perfect time for Head Chef Peter to share our final master class of the series with you - Hot Chocolate Fondant. It's incredibly popular with chocolate lovers and when on the dessert menu, Hot Chocolate Fondant flies out the kitchen. And it's not that difficult to make yourself. Have a watch and see what you think.
You don't have to serve it with the biscotti, cream and raspberries that Peter suggests here, it works brilliantly at home with a nice scoop of vanilla ice cream too. But if you do fancy impressing everyone with both home made biscotti and hot chocolate fondant puddings this weekend, this video's for you. We'd love to see how you get on! Post your pics on Facebook so we can see.