Everyone at the Imperial Hotel is absolutely delighted that the Grade II-listed Venetian Waterway Gardens, diagonally opposite the hotel, will reopen today, 20 August 2019 after a huge redevelopment and regeneration project, restoring them once again into a lovely landscaped area, perfect for strolling and relaxing, and a beautiful foreground to stunning views over the sea clearly visible from The Terrace.
The Imperial Hotel was built in 1898, just as Great Yarmouth began to take off as a holiday destination and the gardens came into being about 30 years later, after the local council built a sea wall along the entire seafront. The area of land between the promenade and the new sea wall was developed into public pleasure gardens, suitable for strolling and genteel Victorian activities such as yachting ponds, bowling greens, and tennis courts for the more active.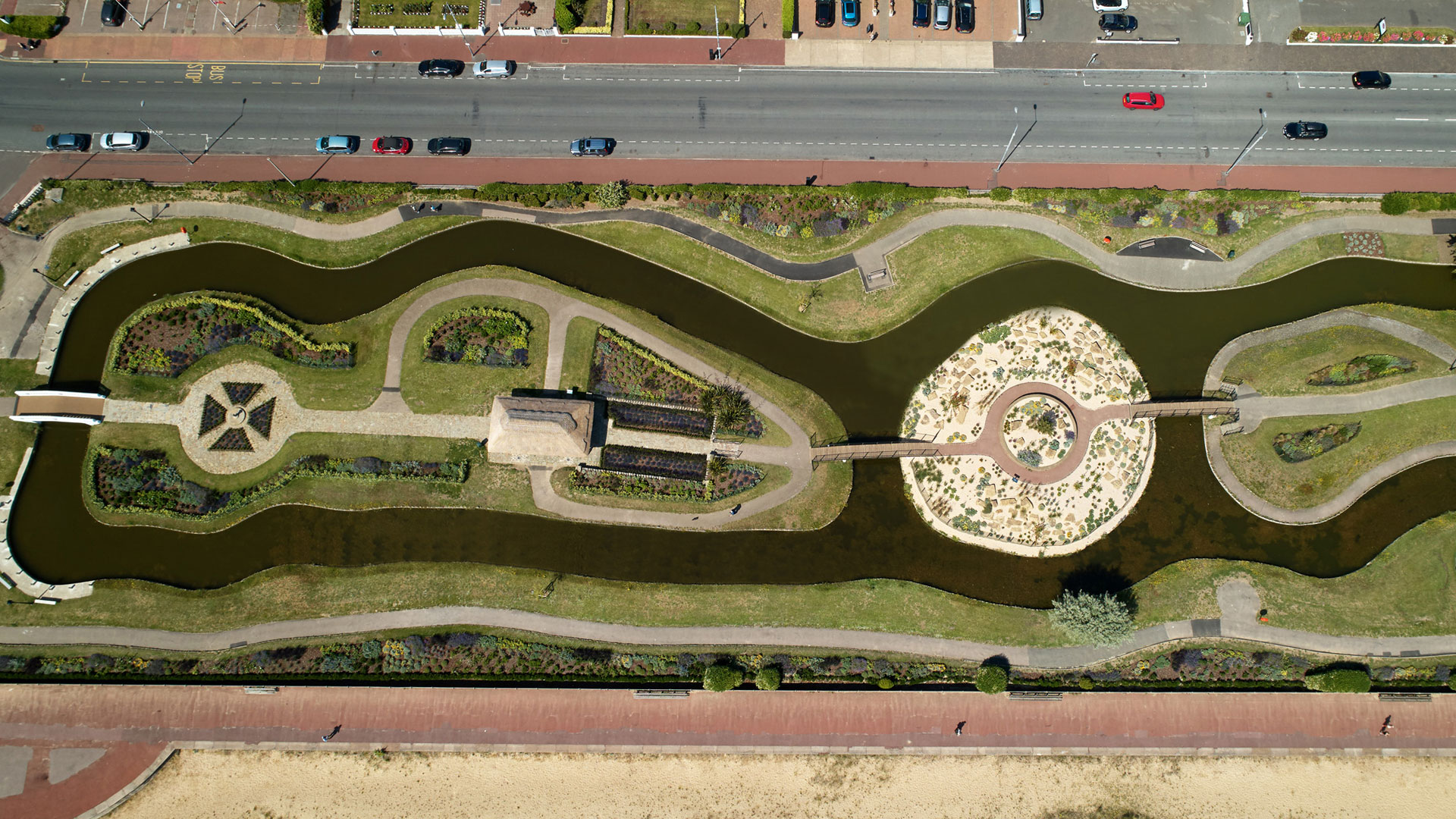 The North Drive Boating Lake was designed and built first in 1926, then the Venetian-style water gardens including winding rivers for gondola style boats, paths through beautifully landscaped gardens, with small bridges and thatched buildings were constructed in the first part of 1928, ready for the summer season. Historic England records that the waterways were dug out by hand, providing work for many unemployed people after WWII and that 6639 tons of soil were brought in from Caister-on-Sea. After their opening in August 1928, the Venetian Waterways quickly became a popular tourist attraction, benefiting later from the addition of illuminations for strolling in the evening, as well as replacing salt water with fresh for skating in winter, and music piped throughout.
In recent times, it's fair to say that the gardens have not looked their best, hence the need for regeneration. The project has seen a huge team of people, including many community volunteers work many, many hours on the gardens since June last year. The south entrance through a brick archway is just opposite the Imperial Hotel, clearly visible from The Terrace. A huge amount of work has also been done on the boating lake and café further north along the seafront. Almost 20,000 flowers, shrubs and trees have been replanted, working to the original 1920s design by the council's 'Borough Engineer', making for a beautifully restored Grade II listed seafront garden, a great addition to North Drive.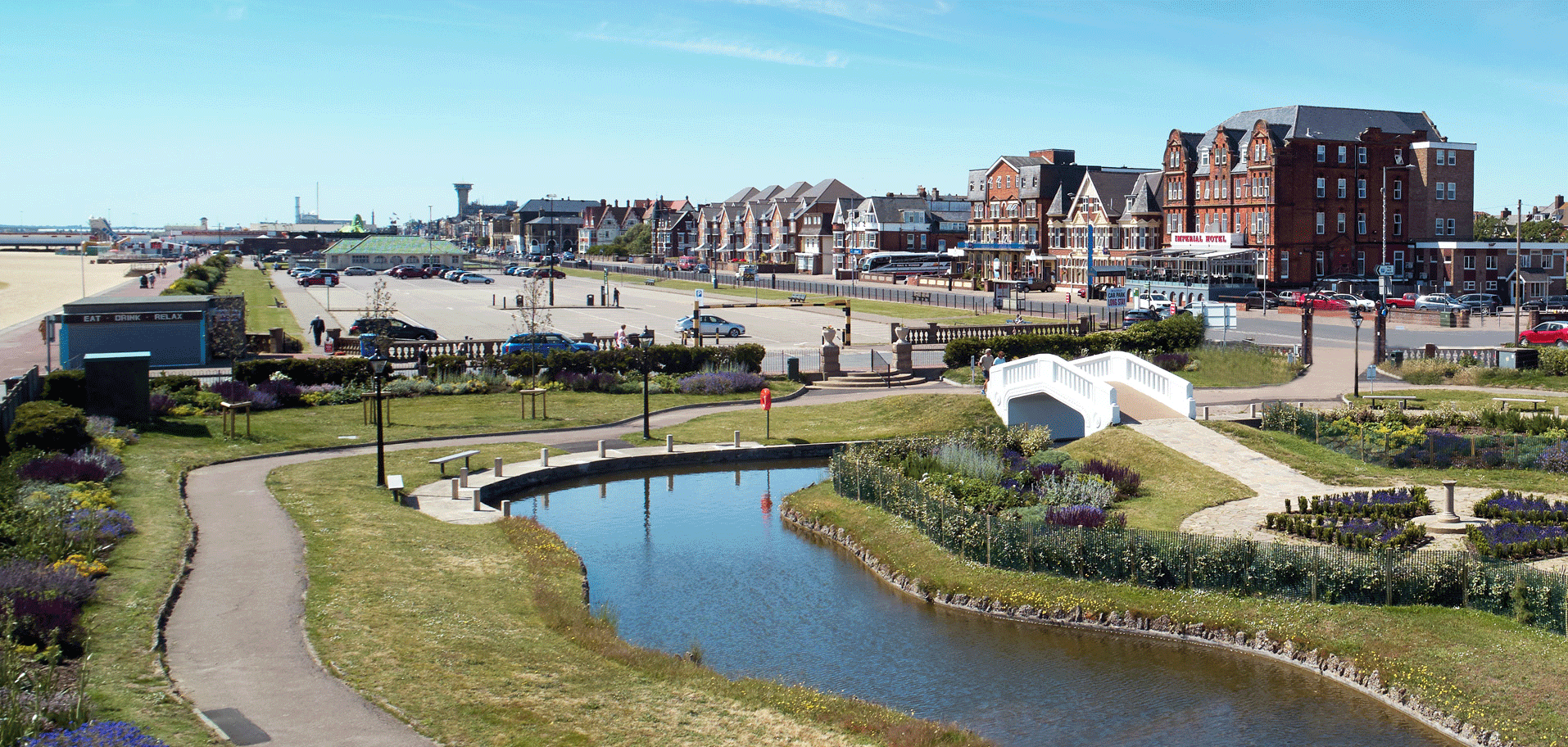 A recent wedding party at the Imperial took advantage of the restored original north-south white painted bridge in the gardens near to the hotel as well as the vibrantly green new trees and shrubs as a backdrop for some lovely wedding photos.
We look forward to many more generations of local residents and visitors to the town taking advantage of a stroll in the gardens, and relaxing in the new boats, meandering along the gentle waterways. And we are delighted that we now can now offer both the beach and these gorgeous gardens as photography locations for weddings, corporate events and conferences and other special occasions.