Great Yarmouth is one of Britain's last remaining strongholds of the Great British Holiday. Hence the name.
Every summer come rain or shine (mostly shine) since the Victorian era, tourists have been enjoying the colourful sights and sounds of Norfolk's prime holiday destination.
In the early days there was a scenic railway and little else. However, this proved popular with top-hatted gents and corseted ladies.
"I say Alfred, that sea-wind did your moustache a world of good".
As moderns, our summer jaunts require a little more than a scenic railway, no matter how scenic. We want music, culture, comedy – and we want beautiful beaches AND lovely food & drink. We're easy to please…
Well, Yarmouth – as the locals call it, has it all.
At the Imperial Hotel we thought we'd deliver you a hand-picked selection of summer goings on in Great Yarmouth – 20 of them. We're delivering with a spade too; making the point: Great Yarmouth has never stopped happening.
1. Drawn to the Coast – Time & Tide Museum (till 9th Sept)

Image courtesy of Time & Tide Museum Facebook
What better way to explore the history of Great Yarmouth than through the exceptional artistry of Turner, Constable and Cotman.
Over the years the land and seascapes around this iconic seaside town have inspired many a creative type.
2. Summer Spectacular & Water Show – Hippodrome Circus (till 16th Sept)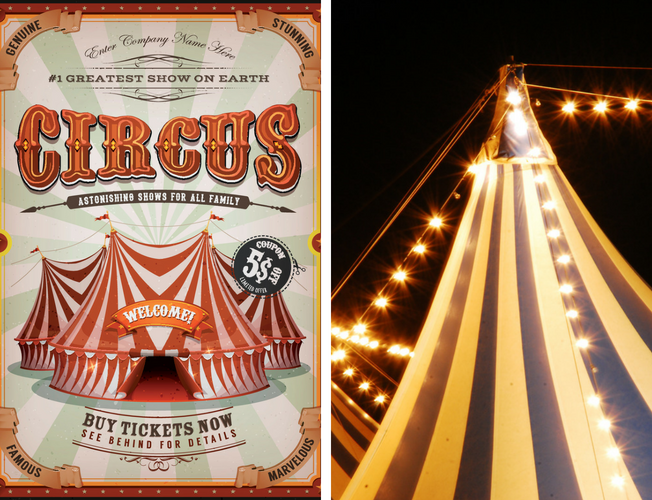 A true variety act, with performers from around the world combining to give an amazing show, in Britain's only surviving complete circus building.
2018 is a special show, celebrating the circus reaching the tender age of 250.
For tickets and performance info, please see the website.
3. Rows, Fishwives & Red Herrings – The Fisherman's Hospital (7th Aug)

The Great Yarmouth Rows are unique and full of strange, macabre and sometimes funny tales. The trained heritage tours at the Fisherman's Hospital give a one-off insight into the lives of by-gone wealthy merchants, brothels, bars and herrings.
Every good story has money, "romance", alcohol and fish - does it not?
To delve a bit deeper, please click here.
(Sorry you'll have to imagine the herring in the picture is red...we could only find a white one)
4. Live Music on Race Night – Great Yarmouth Race Course (8th + 16th Aug)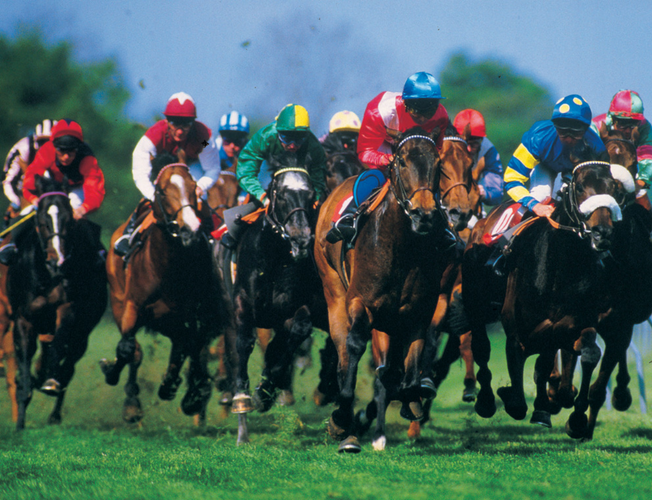 Great Yarmouth is crazy about horse racing, and its course is firmly on the racing map. To mark race days during the summer, there's live music the night before.
Perhaps you're not a racing fan yourself, but, as the saying goes; you don't have to like horses to like music.
If you're interested in seeing some live music or booking a day at the races – please visit the website.
5. Summer Fireworks – Central Beach (8th, 15th, 22nd, 29th Aug)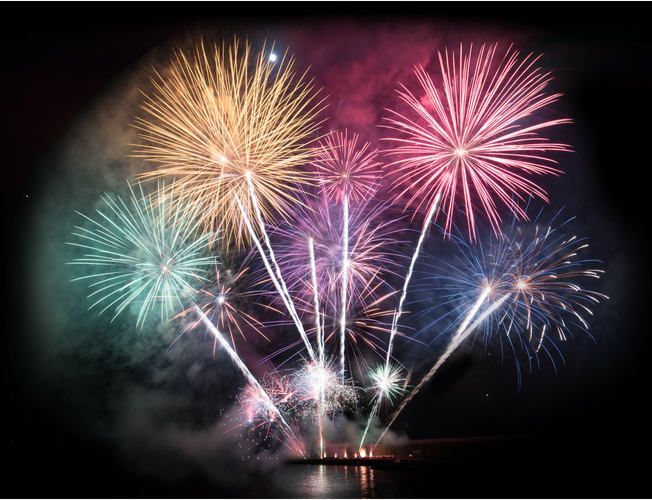 During August this is a free weekly event. Why have one display, when you can have many? Fireworks don't get boring, and Great Yarmouth knows this. Even if you're in Great Yarmouth on this date and forget, the fireworks aren't a half effort and light up the sky wonderfully – to be seen all along the Esplanade. So, unless you cover your eyes you'll not miss them.
6. Stock Car Racing – Yarmouth Stadium (9th Aug)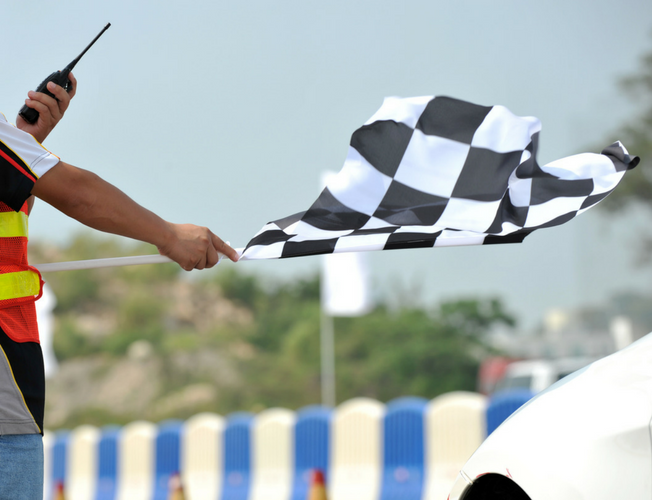 Did you think stock car racing was the forte of Americans, with their beer hats and star-spangled banners? Not so.
This fast & furious sport is a mainstay at Great Yarmouth Stadium along with banger racing.
Petrol heads know too well that grabbing a tasty burger and watching some high-octane motor sport with its thrills and spills is hard to beat.
Click here to book yourself in for a wild day.
7. Roman Revelations – Burgh Castle (9th Aug)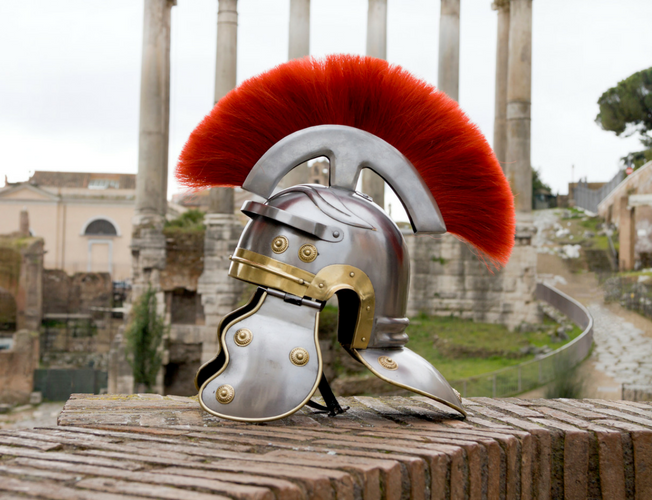 As a nation we love our history, and the humble guided walk. The fascinating fort at Burgh Castle is the best-preserved example of Roman ruins in East Anglia, with two millennia of rich history to get stuck into.
8. King of Pop – Britannia Pier (9th Aug)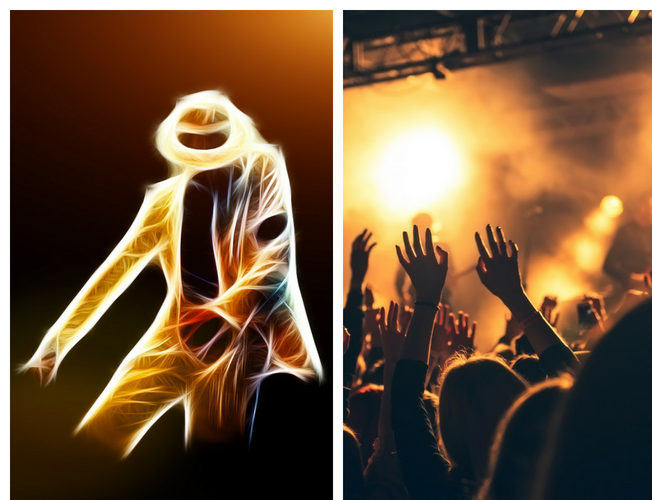 He really was the "King of Pop" and although a troubled soul, Michael Jackson and his innovative dance moves changed the face of music forever.
This year in Great Yarmouth you can see the world's leading MJ tribute act Navi perform with the one and only Jennifer Batten. Jennifer was MJ's brilliant guitarist and right-hand women on three of his sell-out world tours.
Book yourself a ticket, before it sells out.
9. Sounds of Summer with the Joe Ringer Band – St. George's Theatre (9th, 16th, 17th, 23rd, 24th, 30th Aug)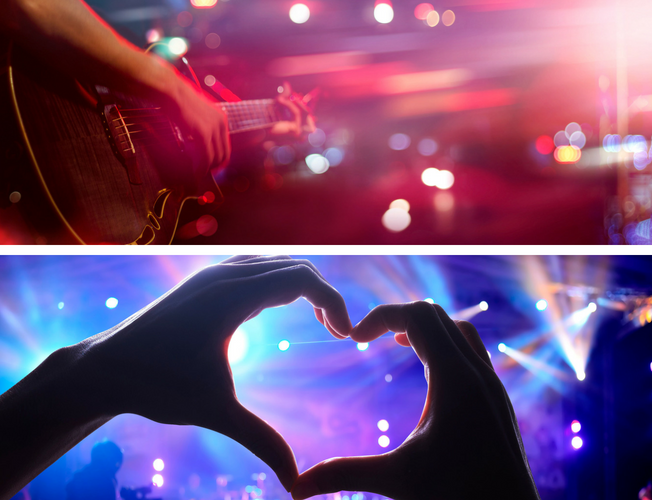 This is a traditional all-ages show, perfect for families on a seaside holiday. Joe and his band are talented, and professional – taking you on a summer journey from the 1980s to present day, with all your favourite hits.
10. Magic of Motown – Britannia Pier (11th Aug)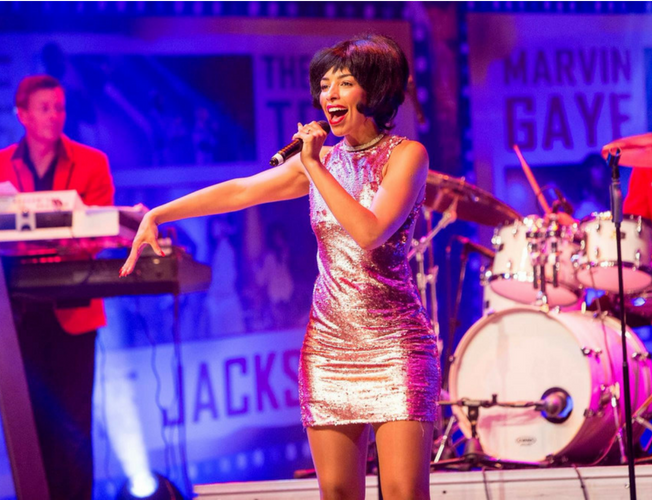 Image courtesy of Magic of Motown Facebook
"Oh, I heard it through the grapevine…dah dah dah lose my mind, honey, honey yeah!"
There's nothing so smooth on the ears as a bit of Motown, and there's no better way to listen than with the Magic of Motown. This show has now been seen by 1 Million people, making it one of the greatest success stories in British theatre history.
If you fancy enjoying the timeless sounds of Marvin Gaye, Diana Ross, Stevie Wonder and rest of the crew – book tickets here.
11. Pirates, Witches & Thieves of Olde Yarmouth – Great Yarmouth Minster (16th Aug)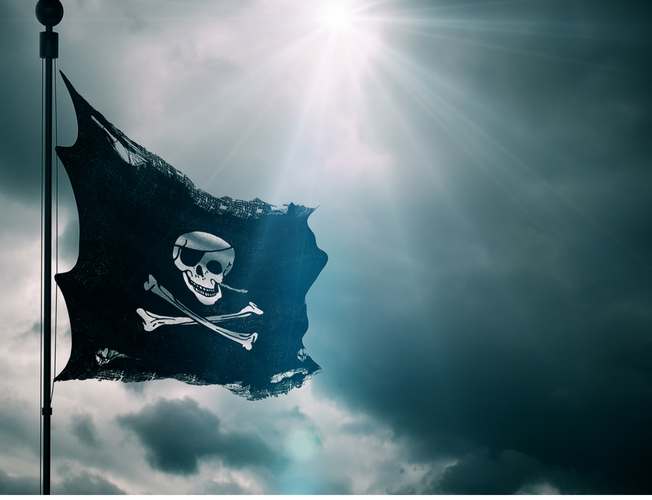 This is a light-hearted tour offered by experienced heritage guides, taking visitors into Great Yarmouth's world of coastal folklore.
"Yarrr me hearties!", and "hubble bubble toil and trouble" – from witches to pirates, and bizarrely an Egyptian princess (who lost her leg…oh dear).
For more info, and other heritage walks – please click here.
12. Jimmy Carr: The Best Of, Ultimate, Gold, Greatest Hits Tour – Britannia Pier (17th Aug)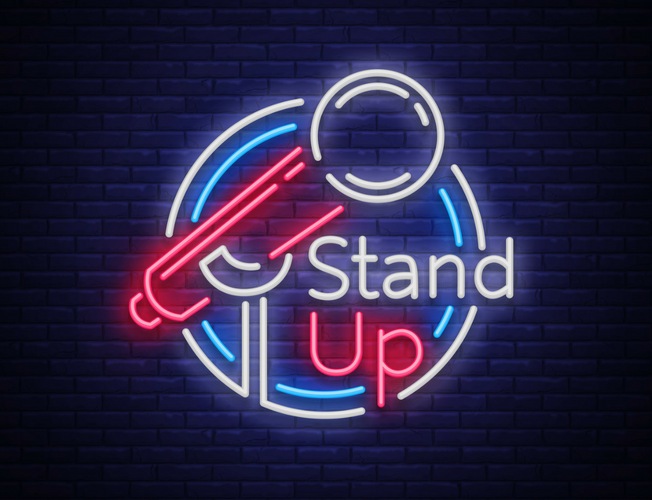 Jimmy Carr is a comedian at the top of his game. His intelligent, dark and dryly delivered jokes are, for those that don't mind a bit of controversy – utterly hilarious.
For 2018 Jimmy has lassoed together his funniest jokes, that have left trails of laughter all over the world – and prepped some new material too.
Soon enough Jimmy will be reaching almost 20 years in stand-up and has played 2000 shows to 2 Million people. If you're in Great Yarmouth, don't miss him.
Please book tickets, here.
13. Night Fever – Britannia Pier (18th Aug)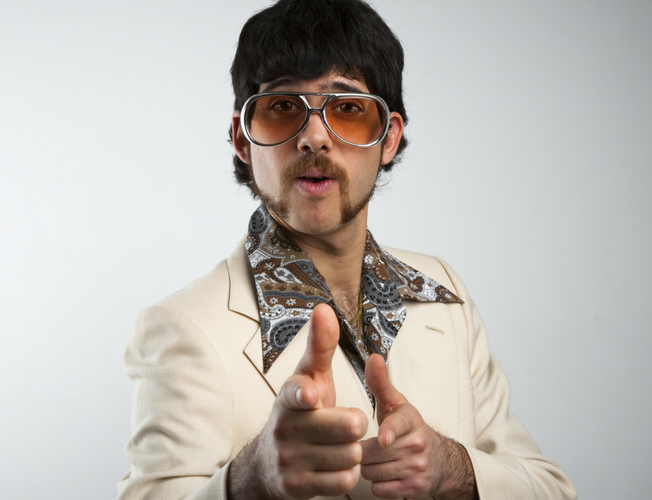 Okay. It's time to dust of those platform shoes, iron that white suit and wear sun glasses at night.
Disco is coming to Great Yarmouth, in the form of Night Fever.
Once upon a time, discos were everywhere. What are they now, raves? Anyway, the much-loved hits of the Bee Gees are still sure to keep feet pounding and fingers pointing in the air.
Fancy some jiving? Book your tickets here.
14. American & Classic Car Display – Anchor Plaza (19th Aug)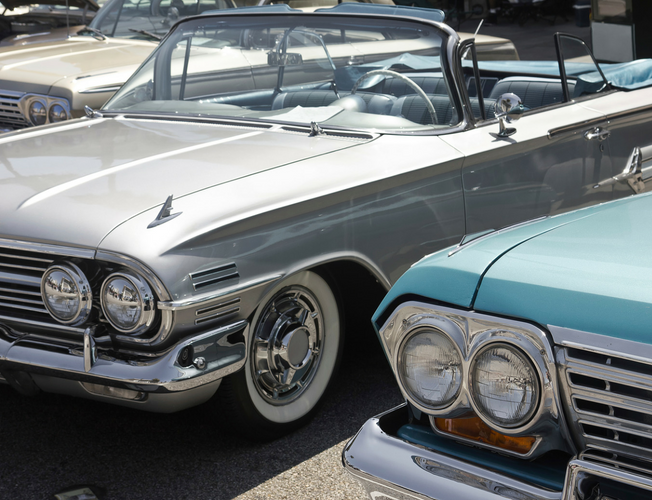 What better place to have a classic car display than Great Yarmouth? The vintage architecture creates the perfect setting for some beautiful cars and bikes of the past.
Run by the East Coast Pirates Car Club, if you're a fan of stylish hot-rods and Harleys – don't pass it by.
For more info, and other cool events run by the pirates, visit the website.
15. Antiques & Collectors Fair – Hemsby Village Hall (19th Aug)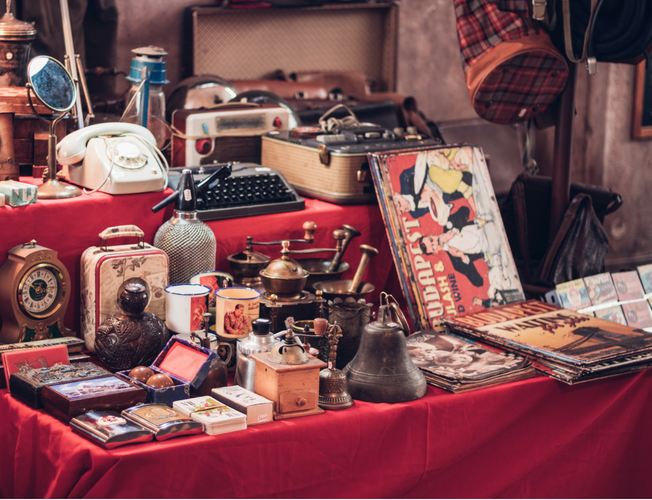 For those that love antiques and collectables, there's nothing better than the buzz of finding a gem hidden in plain sight at a fair.
It's rare, but who knows what you might find…a genuine piece of fine art worth millions? That's the dream, right?
Even if you don't find anything you like, there's refreshments – so you won't go home hungry.
16. Jim Davidson Live – Britannia Pier (24th Aug)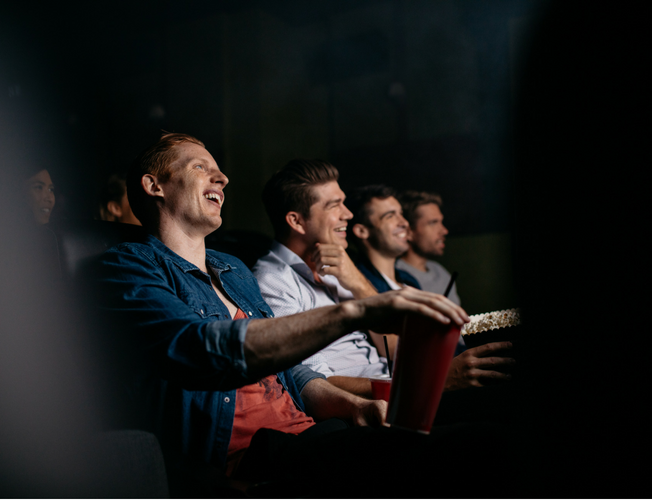 Jim Davidson OBE is, undisputedly, one of Britain's greatest ever comics. His brand of comedy is the "antidote" to a world in politically correct overdrive. Of course, some loath what Jim Davidson has to say, but others find a rare honesty at play.
Whatever your opinion, it's fair to say Jim Davidson is a legend – and is it possible to comment without having seen him perform?
This will likely sell out, so quickly book tickets here.
17. Red, White & Blue Brothers – Gorleston Pavilion (24th Aug)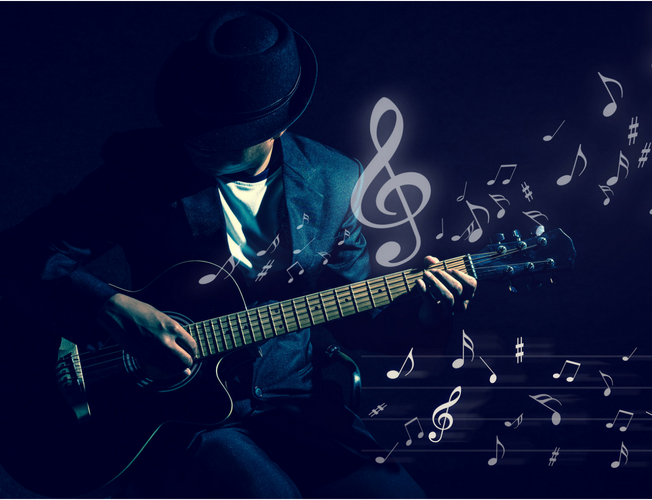 Alright, this isn't in Great Yarmouth – it's in Yarmouth's sister town Gorleston. We couldn't leave it out though, because the Blues Brothers is a superb film, with a truly memorable soundtrack.
The Red, White & Blues Brothers is a brand-new tribute act set to take the country by storm, and certainly get you grooving to some rhythm and soul classics.
18. Joe Pasquale Live – Britannia Pier (25th Aug)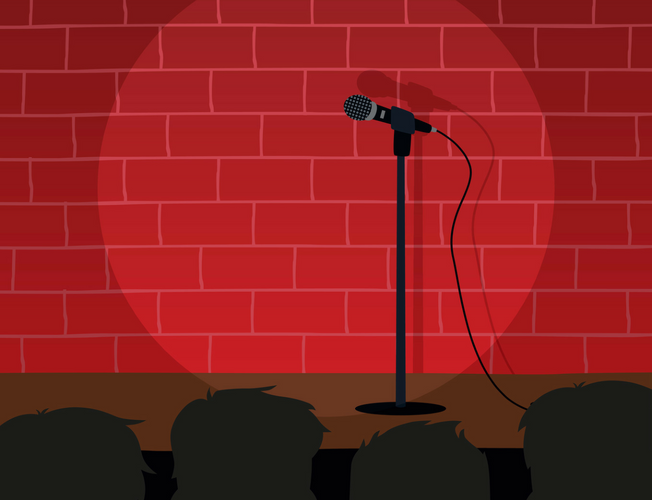 Everyone's favourite squeaky voiced comedian is coming to Great Yarmouth. Joe Pasquale is known for his energetic, unrelenting live performances – that are smart, risky and silly all at once.
If it's been a while since your laughter muscles were stretched, it well worth grabbing yourself a ticket – and letting Joe Pasquale give you a hilarious evening.
19. Gory Stories on a Wicked Walk – Great Yarmouth Minster (26th Aug)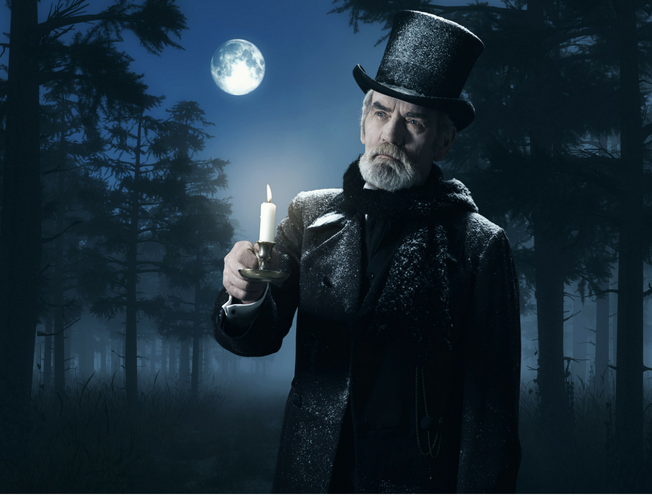 This heritage walk is a bit "Horrible Histories" – but who says tales of murderous press gangs can't be a welcome addition to a summer holiday?
You may beg to differ, but for any history buffs out there – this will be right up your street.
For more information please visit the website.
20. Showaddywaddy – Britannia Pier (30th Aug)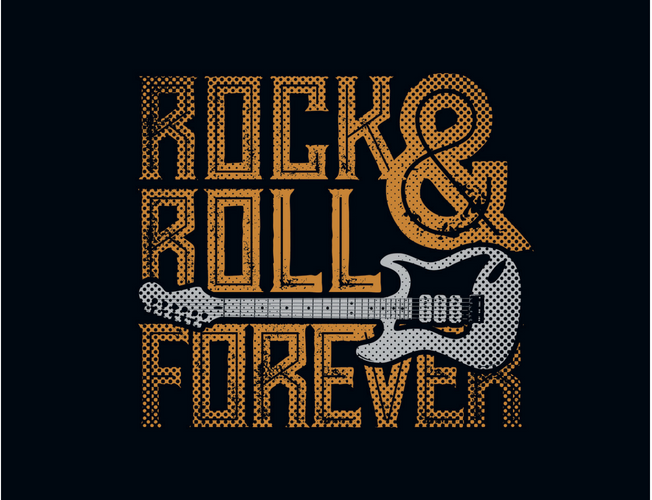 Great Yarmouth is and (hopefully) always will be a haven for Rock n' Roll. We're not talking modern rock here, we're talking proper Rock n' Roll. Fine suits and people doing the Twist (or failing).
This summer, there's a treat – Showaddywaddy are rolling into town. Formed in the 70s and still going strong, they are Rock n' Roll royalty and have had many successful hits, including – 'Under the Moon of Love' and 'Three Steps to Heaven'.
They also play smash hits from early days of Rock n' Roll – what are your favourites?
This is likely to sell out, so click here to bag yourself a ticket before it's too late.
Seaview Hotel Breaks in Great Yarmouth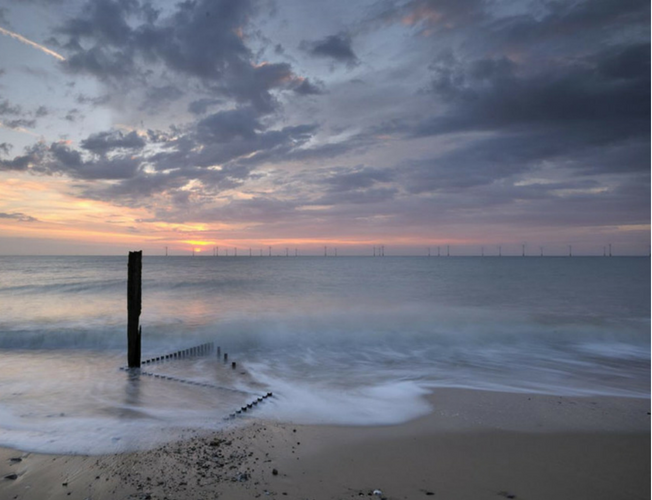 There's no dispute, Great Yarmouth is not suffering from a shortage of events or things to do in August.
Even if there wasn't lots to do, there's still the wonderful pleasure beach and the sea. Who doesn't enjoy being by the sea when it's lovely weather?
Great Yarmouth is a top UK holiday destination, and a jewel in Norfolk's crown. Nay, Britain's crown.
Not only is it a great place to visit with lots of classic seaside attractions and atmosphere, but it's right beside the finest wetlands in the country – The Broads. So, Great Yarmouth is the perfect destination for a wildlife holiday.
When you come, you'll want a friendly hotel overlooking the North Sea with delicious food and exceptional wines (obviously). The Imperial Hotel in Great Yarmouth is this, and much more.