Greenpeace has reported that 10 percent of the 260 million tons of plastic the world produces every year ends up in the ocean (plastic-pollution.org).
And of that, 70 percent sinks onto the seabed. The rest? Well that's washed up on the beaches.
There's no more a sorry sight than a beautiful sandy beach littered with tons of eroded plastic and abandoned litter. And that's true for the pebbly beaches too, of course.
The current state of our environment is verging on tragic.
Here at the Imperial Hotel in Great Yarmouth we're doing our bit for the environment and getting behind Plastic Free July.
We want to see zero plastic on Great Yarmouth beach, but also join in with the battle against the plastic tide around the world.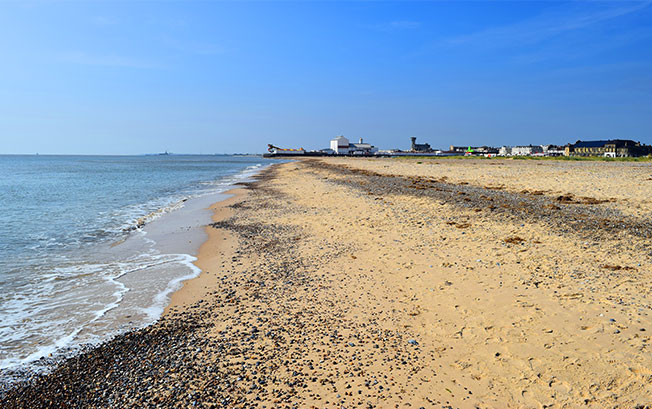 What is Plastic Free July?
Plastic Free July is led by the Plastic Free Foundation and is, essentially, a campaign to go, well, you guessed it...plastic free.
The ultimate aim is to ensure we have cleaner oceans, streets, cities and communities across the globe.
It involves people saying "No!" to the use of single-use plastics in a bid to reduce the negative impact plastic has on our world.
Plastic free July has already sparked 120 million participants in 177 countries. All of these people are getting involved in the movement and we are amongst them here at The Imperial Hotel.

Why you should go Plastic Free
You don't need to be a geographical specialist or marine biologist to know that plastic has serious and negative consequences for our environment.
According to the Ocean Conservancy, scientists believe there will be more plastic than fish in our oceans by 2050, estimated to be up to 250 million metric tons.
The Ocean Conservancy has also found that 60 percent of all seabirds have been discovered with plastic present and, shockingly, 100 percent of sea turtle species.
It is not just animals either. Humans are affected too. In fact, British people who eat fish are at risk of ingesting 11000 fragments of plastic each year.
If that's not enough to get you to go plastic-free bandwagon, then we don't know what is.

How to go Plastic Free
The Plastic Free July website https://www.plasticfreejuly.org/ is full of ideas on what you can do to help from personal lifestyle changes to group activities to raise awareness of the issue. Here's a selection but there's plenty more ideas to choose from on the website:
Don't use plastic straws – refuse them in places that still give them with your drinks or bring your own (BYO) alternative
Use reusable bags for shopping – say no to plastic bags if ever offered
Recycle all existing plastics - ensure they are disposed of correctly once their original use is complete
Don't use disposable coffee cups – BYO alternative or dine-in
Organise a plastic-free picnic for you and your friends – take beeswax wrappers for sandwiches or reuseable plates, knives and forks
Organise a film screening of a plastic pollution film for friends and family
Shop at independent grocers, butchers and bakers – they tend to use paper bags for loose produce
Review your workplace's environmental policy – check they are doing everything possible to run a sustainable business

Do you want to join us this July?
We welcome you to come and stay with us at The Imperial Hotel this July. Come and enjoy the delightful location of Great Yarmouth and relax on the beach when the sun is shining.
You don't have to be plastic free to join us but no doubt you'll want to find out more about the campaign.