Norfolk in a Nutshell: The Broads Meet the Sea…
The thing is, Norfolk is big county – 4th biggest. This means it's possible to have a Norfolk holiday, and still be a long way from the Broads or the coast. Isn't that what Norfolk is all about? wildlife-rich wetlands and wide open sandy beaches? Norfolk has so much to offer, but yes, it's consistently a top UK holiday destination partly because of these things.
The point: if you're planning a break in 2018 to the East of England, choose your location wisely. Unless you want a driving holiday. Relax though, as it happens geography has decided for you. Great Yarmouth is a thriving place, so it's worth visiting anyway, but what makes it special, is its beautiful coastal setting and it's where the Broads meet the sea.
Here are some of the best beaches and must-see spots in the broads. All easy access from Great Yarmouth.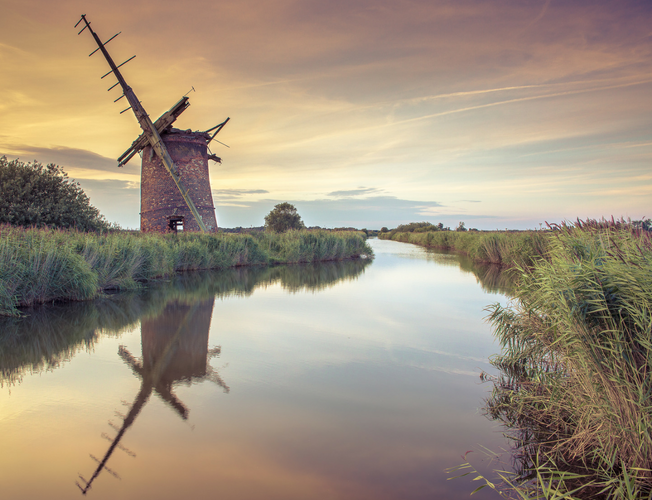 Photo: Norfolk Broads Windmill
Essential Beaches Great Yarmouth
***
California Beach
It's odd that a beach on the East Coast of England should have anything to do with the West Coast of America.
A quick Googling offers nothing. The hard truth…this beach is ironically named. So, please expect UK "weather". However, it's lovely.
California doesn't have all the fancy beaches.
It's wide and sandy, with a bit of shingle, situated on a peaceful part of the coast. Great for a day picnicking with the family or taking a dip in the sea. There's plenty of facilities here too, if you need them.
Caister Point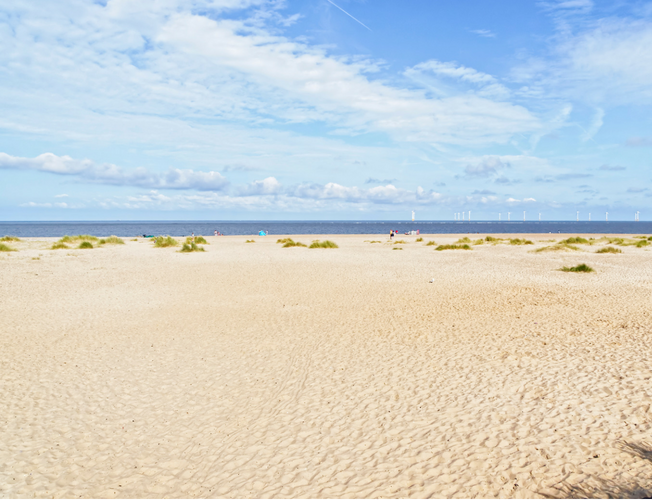 Photo: Caister-on-Sea
This beach is walking distance from Great Yarmouth and part of a small family-friendly resort. Despite being so close, it's generally a quieter beach than some of the others in the area. It's strange that it's not so popular, because it's great. Perhaps this blog will ruin that…oops. Keep the secret safe, yes?
It's also dog friendly, which is useful to know in peak season. Some beaches are a no go for dogs during the summer. But, remember to clear up.
Whilst you're soaking up the sun, if you've keen eyes you might spot a seal or two bobbing between the waves; visitors from the nearby colony at Horsey.
Great Yarmouth South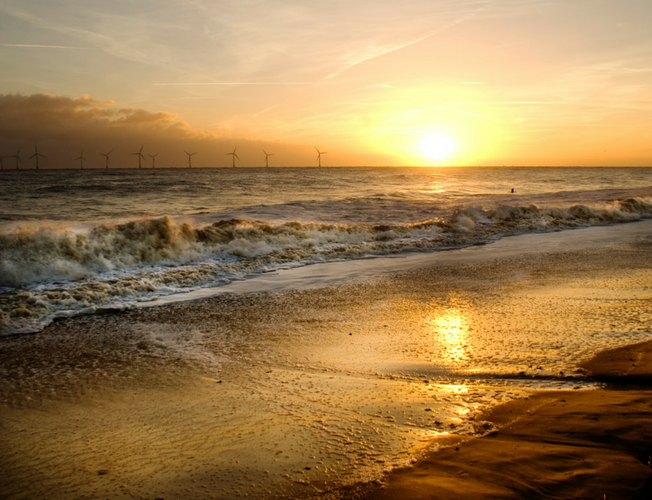 Photo: Sunset, Great Yarmouth Beach
You needn't travel at all to find a superb beach if you're holidaying in Great Yarmouth. Of the handful of beaches in Great Yarmouth the one that stands out is the south beach.
Why? For a start it's not the obvious go to beach. Usually people flock to the central beach, leaving the south one with breathing room. Great Yarmouth South is as beachy as a beach gets. Just pure sand. Lots of it too.
Essential Broads Great Yarmouth
***
Ranworth Broad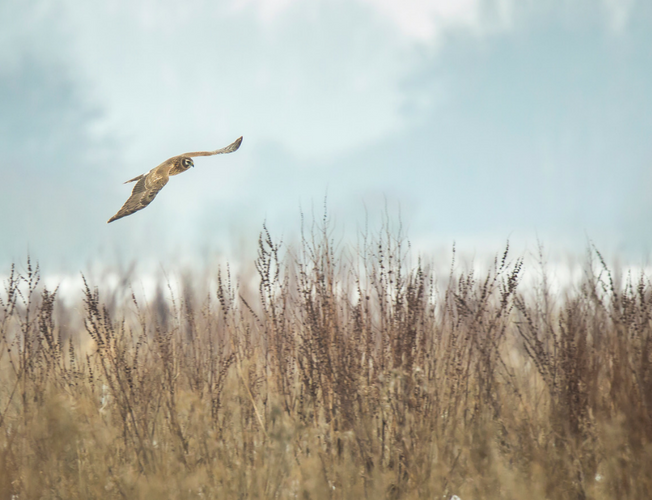 Photo: marsh harrier flying over a reed bed
Ranworth is a favourite Broad with many during the spring and summer months – and for good reason. The village itself is pretty, and access to the broad is quick – via a boardwalk, which passes through lush woodland and reedbeds.
At the end of the boardwalk there's a wonderful floating visitor's centre. This has panoramic views across the water, free to use binoculars, refreshments, children's activities and all manner of natural history information.
In terms of bird watching, this is one of the best places in Norfolk. Spotters can hope to see (depending on the season), wigeons, gadwalls, teals, shovelers, marsh harriers, pochards and cormorants (which roost in their hundreds nearby).
South Walsham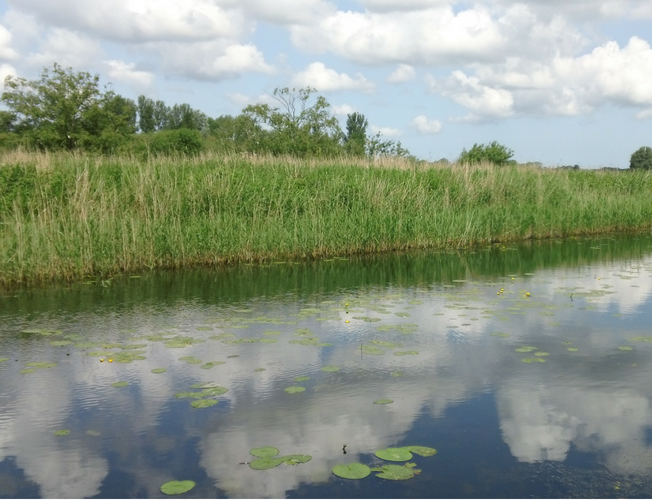 Photo: Reflection Norfolk Broads
It's not possible to say you've done the Norfolk Broads, without paying a visit to Fairhaven Woodland & Water Garden and South Walsham Broad. There are 130 acres of cultivated, wild and natural plantings which act as a haven for all sorts of wildlife. Also, for the explorer – four miles of woodland paths.
Of course, there's the private broad too – which typifies the beauty of a landscape so synonymous with Norfolk. It's worth checking the website before you go, because a range of events are held throughout the year which you wouldn't want to miss.
Hickling Broad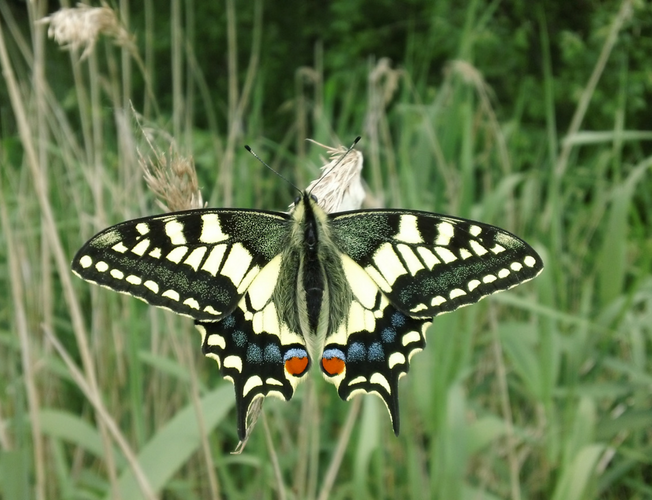 Photo: swallowtail butterfly, Norfolk Broads
Hickling is the largest of the broads, with the biggest reed bed in England. It's vast expanse of water, diversity of wildlife and undeniable attractiveness make it a must-see Norfolk Broads location. Make sure you take your camera – perhaps you'll be swift enough to snap a rare insect or bird.
It's managed by the National Trust, and after a recent broadland purchase the total area is now 1400 acres. Much like Ranworth there's a visitor's centre, newly opened in 2017, but this one offers guided boat tours every couple of hours. A fine way to experience the wonder of the broads.
Summer Breaks in Great Yarmouth
Great Yarmouth really is a smart place to holiday. You'll be near the Norfolk landscapes people travel from all over to see.
You'll not want to stay in any old place either. The Imperial is a four-star, family run hotel, with exquisite sea views.
Why not book yourself that well-earned break.
Thanks for reading! Take care in the heatwave.