Most of us are fond of a tipple occasionally. Especially if we're on holiday, it goes with the territory.
Do you have a favourite? Perhaps you enjoy the malty taste of a cool ale, the fiery warmth of a whisky or the richness of fine red wine. If you're in Norfolk, it doesn't really matter – because you're spoilt for choice. Norfolk pretty much creates everything.
You could go to a pub or bar in Norfolk to find local drinks, or for something more interesting you could visit some producers. The source of the magic.
Read on for the best breweries, wineries and distilleries to visit in Norfolk.
***
Breweries to Visit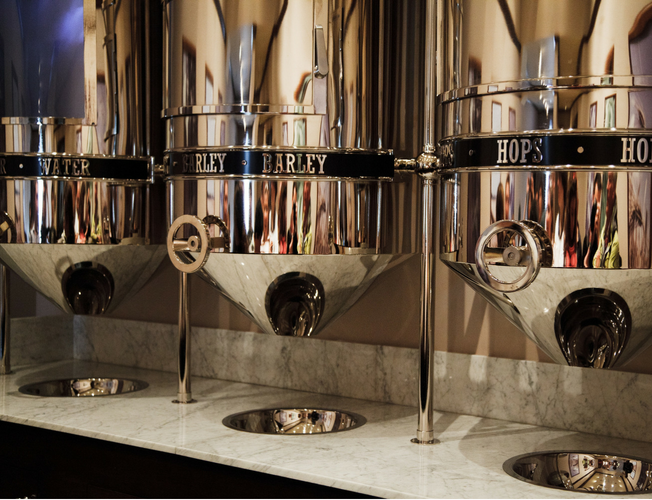 Panther Brewery, Reepham
"Real ale with bite".
Panther is a microbrewery (Est. 2010), with an impressive range of core ales, including; golden, red, stout, IPA, honeyed, berries, ginger and even tropical.
How did it find its name? Apparently, the residents of Reepham North Norfolk once saw a mysterious panther-like cat stalking the countryside near the town. True? Who knows, but the Panther Brewery is very much real and moving from strength to strength.
Already attracting attention from awards, this brewery may be small, but it's one of Norfolk's finest.
If you'd like to pop in and say hello, please visit the website.
The Fat Cat Brewery, Norwich
The Fat Cat is the ideal combination of a brewery and a pub. But not any old brewery and not any old pub. The brewery (Est. 2005) has won numerous awards across the UK, and local ones such as Camra Norfolk Beer of the Year 2017.
The pub has seen accolades too, having been awarded Camra Norfolk Pub of the Year three times, and national pub twice. Plus, The Good Pub Guide has named it Beer Pub of the Year eight times (most recently in 2018). Only eight times…
So, erm yes, the Fat Cat can offer you a rather tasty pint. For more information on the Fat Cat and its wonderful selection of ales, please click here.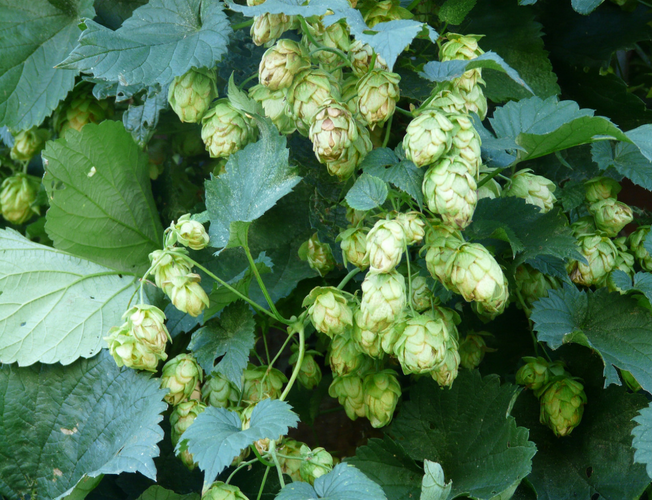 Woodforde's Brewery, Norwich
Woodforde's is an established brewery with ales on tap all over the country. Their goal is to bring an exciting splash of flavour to the table, with drinks ranging from American IPAs to cherry porters. Although, Woodforde's is true to its roots and local favourites retain pride of place.
Tours of the brewery are an hour and cost £15 per person and include a 20% discount in the shop afterwards.
Please click here for more information.
Humpty Dumpty Brewery, Reedham
Much like the Fat Cat, the Humpty Dumpty Brewery is one of those places that just seems to get it right. Since opening in 1998 they've scooped up over twenty awards.
The name, surprise, doesn't (directly) come from the accident-prone egg of nursery rhyme but from steam trains. A train type that ran between Norwich and Lowestoft in the early 20th Century looked front-heavy, and so people thought they might fall off the line.
To investigate a wide range of award-winning ales, see the live music listings for their own beer fest 2018 or arrange a tour – please click here.
Wineries to Visit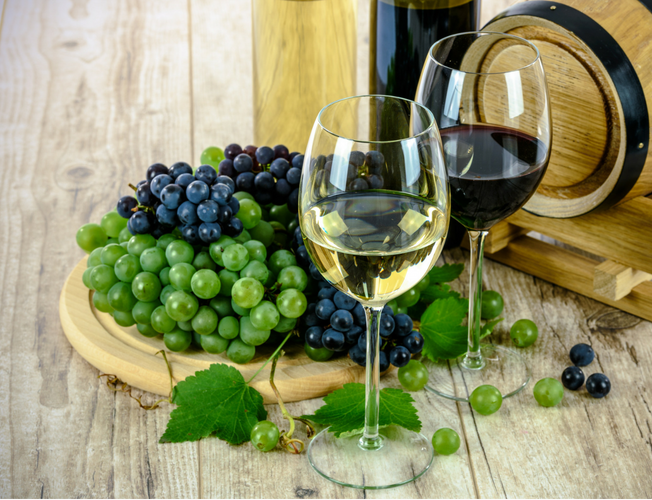 Winbirri Vineyards, Surlingham
From Norfolk to the world.
Winbirri's bacchus, went from being revered locally to internationally in 2017. It won; Platinum – Best in Show at the Decanter World Wine Awards.
Of 17,200 entries only 34 platinum awards were given out. With hints of spice, elderflower and citrus, Winbirri's bacchus sounds lovely – and was a hit with the judges.
Throughout the year Lee Dyer, Winbirri's grower, owner and head winemaker gives in depth tours of his vineyards, and winery. To book tickets for one of 2018's public tours, please click here.
Flint Vineyard, Waveney Valley
Ben Witchell has progressed from being an exceptional winemaking student to a top Norfolk winemaker – all in the space of a decade. With help from business partners; Hannah Witchell and Adrian Hipwell (Flint's farmer), Flint Vineyard is making ripples within the industry.
Their debut white wine was named East Anglia Wine of the Year in 2017.
Ben and Hannah offer relaxed, and informative tours of their vineyard – helping to "unpick some of the mysteries" surrounding winemaking. Each tour ends with a wine tasting, complemented by local, artisan cheeses and breads. Lunch is also offered, with veggie and gluten free options available.
To book yourself in for a visit or read more about Flint Vineyard – please click here.
A Special Extra - Fine Wines at the Imperial
If you're keen of visiting the amazing wineries and vineyards of Norfolk, what you don't want after tasting superior wine during the day, is inferior wine in the evening. That would ruin everything.
To continue your wine tasting experience after dusk, why not stay at the Imperial Hotel Great Yarmouth. Owner Nicholas Mobbs has previously represented the UK in world sommelier competitions. Suffice to say, the wine list he curates for the Imperial is nothing less than superb.
Distilleries to Visit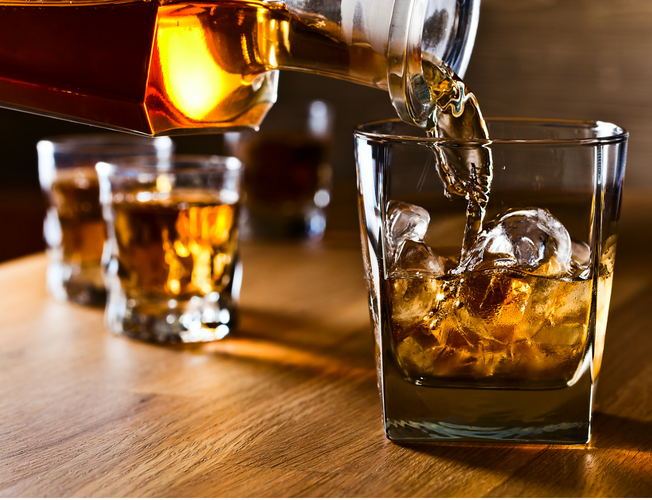 The English Whisky Company, Roudham
The English Whisky Co is a family run business, where whisky is created without digital calculation, just pure know-how, experience and passion. Matured in fine casks, and made the proper way, this is whisky to remember.
There are different tours offered here, from a basic distillery one to a "world whisky tour". With all the tours, there's an option to add on a delicious two course lunch. To check availability and read up on the various tours, please click here.
Bullards, Norwich
Bullards of Norwich quite literally produces the world's best London dry gin. As voted for at 2017 World Gin Awards.
Would you like to know how the world's best gin is made? I think we all would.
A tour of Bullards last around two hours and goes into depth with the distilling processes and the history of gin. For those looking to keep a clear head, there's an alcohol-free tour – but it might be a struggle with so much exceptional gin on offer.
Sea-view Summer Breaks in Norfolk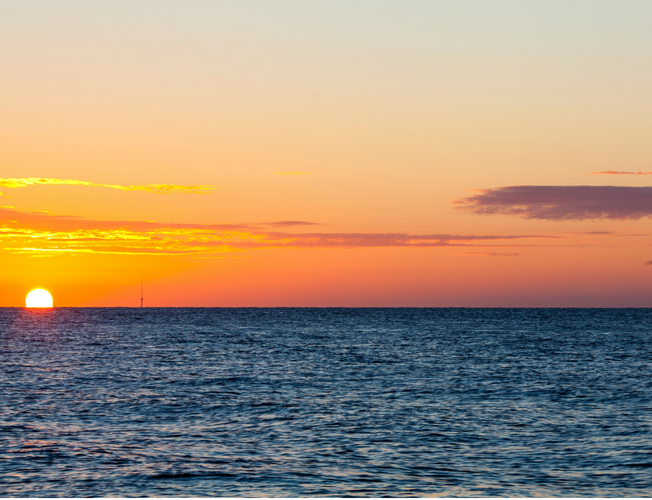 The Imperial Hotel in Great Yarmouth has beautiful views of the North Sea, and a relaxed atmosphere. Perfect after a busy day exploring Norfolk's breweries, wineries or distilleries.
Book yourself a room and discover the best of Norfolk, a county of big skies, epic beaches and wild broads.