As a nation, we share a memory
The flashing lights of a penny arcade; the scraping of a plastic spade on coarse sand; the squawk of gulls overhead; the shock of cold sea on warm toes; the aroma of fried dough on the wind; half collapsed sandcastles; the warm feeling of endless holiday. Endless childhood.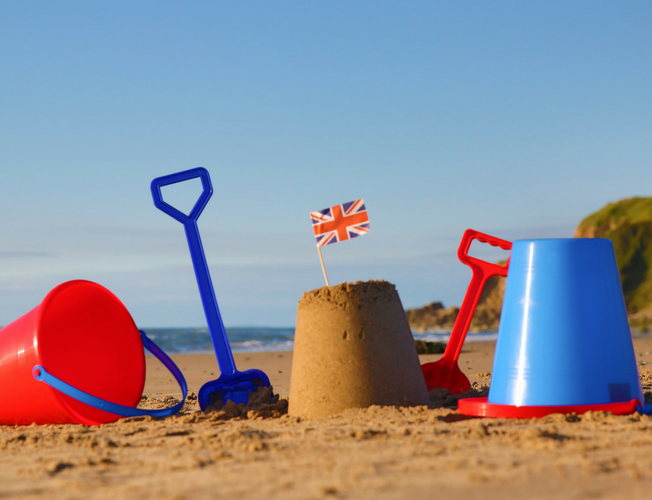 As we get older, our tastes change. Donkey rides no longer give us a rush, and candy floss is an oddity.
What doesn't change is the pure nostalgia we feel for the British seaside – it's in our veins.
And, with Brexit looming, more and more people are returning to their roots – the staycation is coming back. It's affordable and we miss it.
We're Finding More than Nostalgia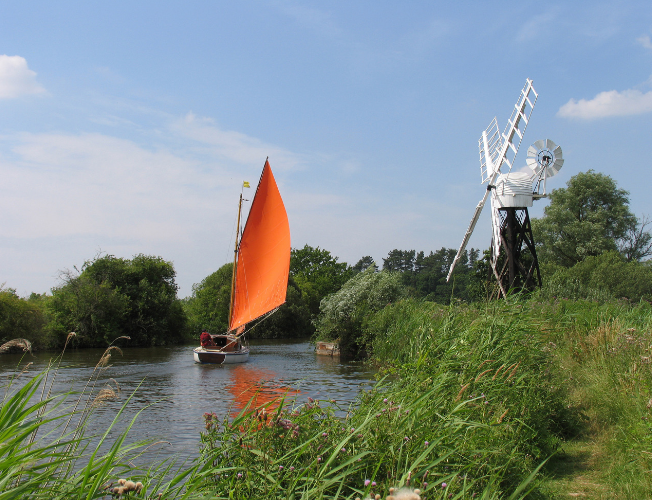 When we reach adulthood, we often discover there's far more to our favourite seaside places than fish n' chips and amusements.
For example, Great Yarmouth, one of the most famous Victorian seaside towns in the UK – is also surrounded by natural beauty. It's where the iconic Broads meet the wild North Sea. For many, this a new discovery – one they wish they'd made sooner.
Why? Because it's lovely.
So, the only way to fully appreciate Yarmouth is in walking boots. Here are a few walks to get you started. Most are circular, for convenience.
Great Yarmouth to Caister-on-Sea Circular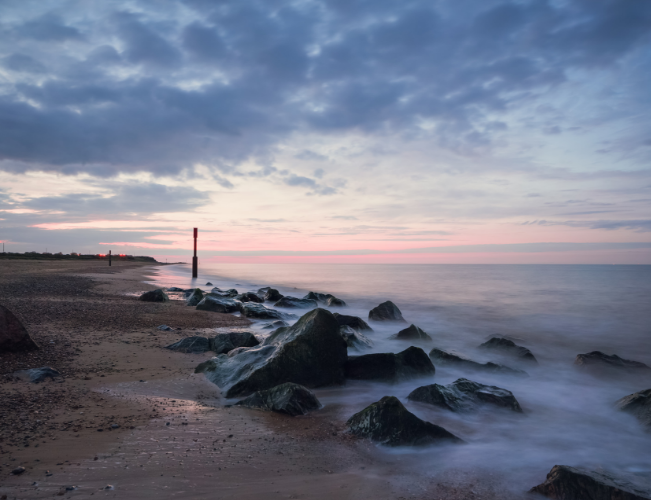 This is long circular walk, starting at the White Swan pub on Great Yarmouth's North Quay. It's brave having a six-mile walk start at a pub.
How many people have stumbled the first few metres before giving up? The best bet is to pop in for a well-deserved drink afterwards.
The first leg of this walk takes you along the River Bure, to Bure Park. Then, through Caister village and out to the only independent lifeboat station in the UK.
Finally, you'll head back via Great Yarmouth's North Beach and seafront.
Burgh Castle Circular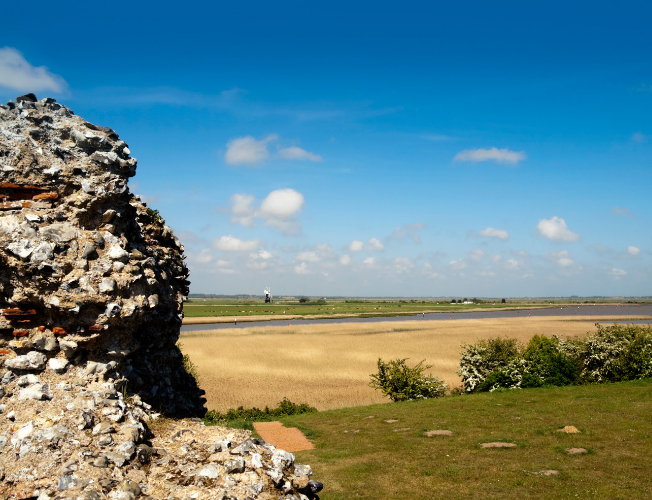 This walk takes you through the pretty countryside around Burgh Castle, with views of Breydon Water.
Burgh Castle is one the most intact Roman monuments in Britain. It's thought it was part of an ancient coastal defence network, abandoned only 100 years after its creation.
At a mile and half long, this makes the perfect family stroll or part of a bigger day out.
Winterton Circular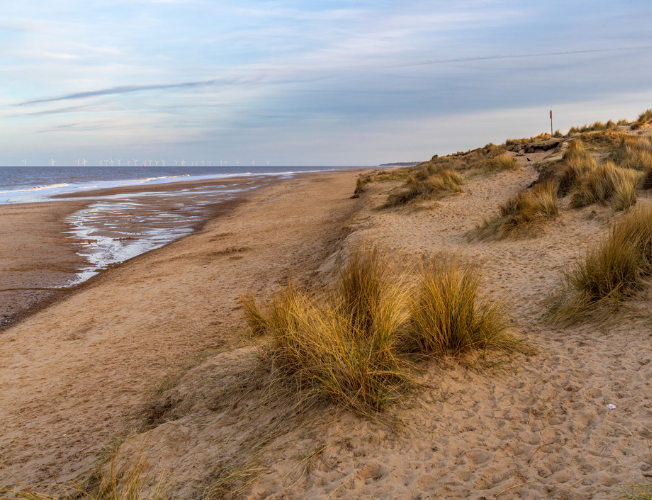 It may be longer side, at almost five miles, but it's mellow and a relaxed way to see some quintessential Norfolk coastal marshes and windmills. This entire area is of special scientific interest, and part of Norfolk's AONB coastline.
A popular thing to do, after walking, is visit the Winterton Dunes café for some afternoon tea – if it's open.
Halvergate Marshes Circular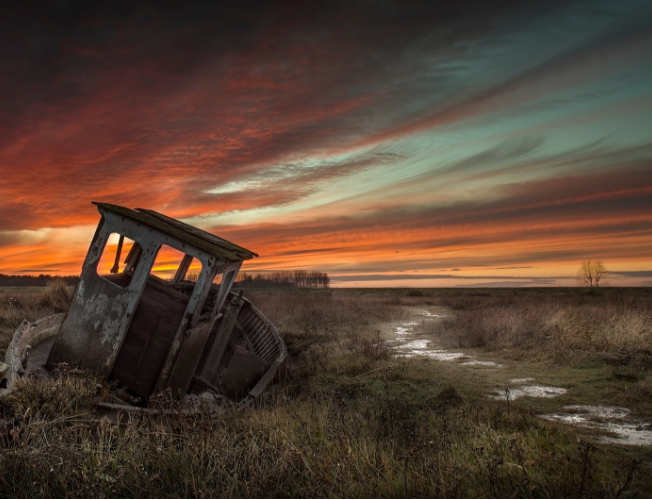 Up until the Medieval period the Halvergate Marshes were a tidal creek. But, by the time of the Domesday Book the area had been drained with wind pumps and was recorded as having 960 sheep.
The Halvergate Marshes are now the largest traditionally managed grazing area in the Broads. It's also home to the Berney Arms Windmill – which has been designated as a Sheduled Ancient Monument.
This walk leads you across the marshes, along Weavers Way to Breydon Water, passing the Berney Arms windmill and back towards Wickhampton and Halvergate.
Breydon Water the UK's largest protected wetland and a birdwatcher's wonderland. If you fancy a bite to eat mid-walk, the Berney Arms Inn is an ideal stop.
Ps. You'll want a stop – this walk is 10 miles long. Well worth it though.
Hemsby Circular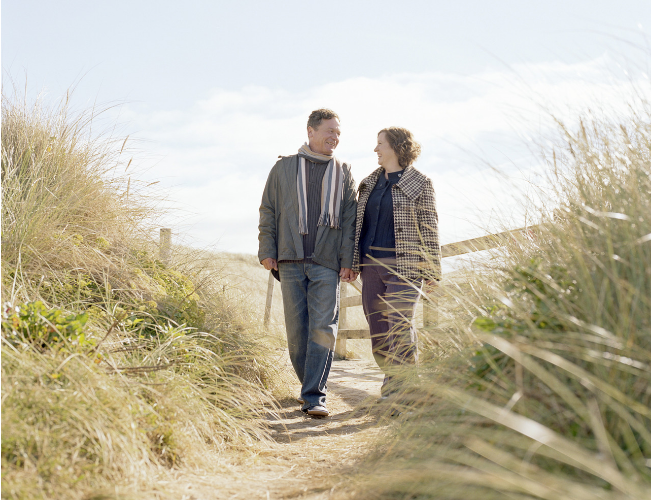 Another walk starting at a pub – this time at the Lacon Arms in Hemsby, a village near Great Yarmouth.
This route is moderate, at three miles long and takes you out to Norfolk's wonderful coast. From there you'll head inland to the Winterton Valley.
Sea Palling to Horsey Gap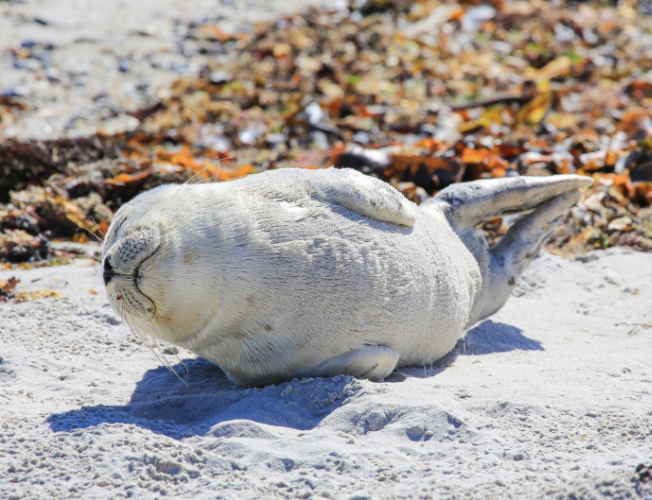 This is an easy three-mile walk, and one for nature lovers.
Horsey Beach is the best place in Norfolk to see seals, sprawling in their leisurely hordes with pups in late autumn and winter. There's even a viewing platform.
Coming here on a blustery day, dressed up warm and is special experience – nature in its most untouched, raw form.
Fleggburgh to Rollesby Broad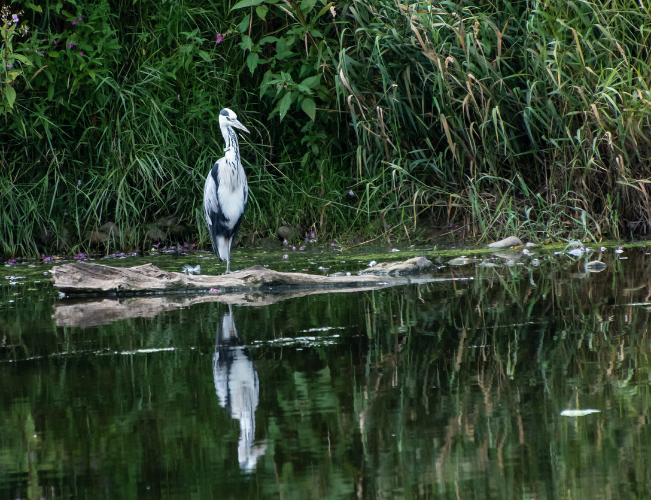 Another easy two-mile walk, starting at Fleggburgh village hall and heading through picture perfect Norfolk countryside, near Little Broad.
The Trinity Broads area is a haven for birdlife. Some of the species to look out for include, greater spotted woodpeckers, marsh harriers, red admirals, Egyptian geese, grey herons and small tortoiseshells – to name one or two.
Fritton to Somerleyton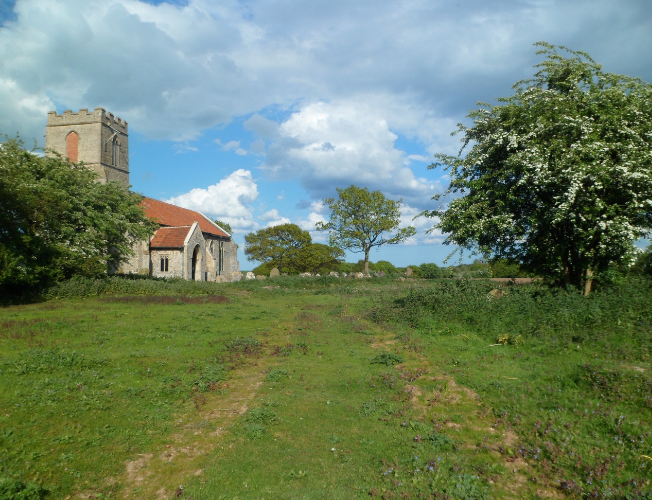 This walk is a moderate four-mile route from Fritton to Somerleyton, along exceptionally pretty country lanes, through gnarled woodland and across patchwork farmlands.
En-route are some heritage sites for you to peek in, including two ancient and atmospheric churches – St Mary's and St Edmund's.
Norfolk Coastal Break
The Imperial, on Great Yarmouth's sea front is a family run four-star hotel with wonderful sea views.
Both tradional and modern, the Imperial is place for British seaside nostalgia - but also a place from which to explore the picturesque landscapes of Norfolk, enjoy contemporary dining and take a breather from life for a second.