We're delighted to announce that Imperial Hotel will be re-opening further to the national Covid-19 closures on Saturday 1 August 2020. We're taking just a few weeks to make sure that our fabulous team are all trained in our new processes and procedures, and to ensure that we've implemented all the new guidelines as requested by government.
Our new one-way system may take your to areas of the hotel you never knew exisited before!
But we are lucky that we have so much room on the upper ground floor in our common areas that everyone will be able to feel that they can sit back and relax, with enough space around them for easy social distancing. Our Victorian hotel is blessed with high ceilings and lots of windows, perfect for plenty of fresh sea air when you are inside.
The first thing you'll notice on arrival is hand sanitisier stations everywhere, including two on the front doors, and lots of signs directing your around our new one-way system. We also have a new glass screen on Reception.
Our welcome is just as warm as ever, but now behind glass. Aileen & Sammy tell you more.
New look Reception desk
These strange times have called for us to make quite a few changes to check in and check out, and to how you get to The Terrace and Victoria Suite.
You will also need to reserve your table for all meals. Our new one-way system includes using the stairs near Reception for going up to bedrooms, and using the north stairs for coming down. We'll give you a map on arrival, don't worry! Or you can have a sneak peek download here.
There are plenty of changes back of house too, so that our amazing team can work together and serve you safely too.
If you are coming to stay, you will notice a few changes in your bedroom, as Covid-19 guidlines mean we've had to remove a few things.For the nitty gritty, please read our Stay Covid Secure information.
Carmen & Aileen take you through what's changed in your bedroom
We've had to make a few changes in bathrooms as well - shower caps and extra toiletries have all had to be removed. But don't worry! If you forget something, we've got a little stash on Reception.
Changes in the bathroom
We'd like to reassure you that pre-Covid, as a 4 star hotel, our standards of cleanliness were already very high. We have improved these standards even further, and now have a fogging machine too. A fogging machine (think ghostbusters gun) is used by our Housekeeping team to spray all rooms with an odourless disinfectant which banishes Covid-19 and all other bugs and viruses. It is particularly useful for disinfecting fabrics such as curtains, carpets, matresses, padded seats, armchairs and sofas. It is also used for disinfecting walls, wall paper and the air-conditioning system.
Our team will be sanatising touch points around the hotel frequently throughout the day, and the fogging machine will be used at night in all public areas, and in all bedrooms on check out. Please remember to do your bit too, and wash your hands thoroughly and frequently throughout the day, and use the hand santisier.
Hand sanitiser stations are located next to each lift call button on all floors, but if you can use the stairs instead, please do. You can fit a maximum of 3 people from the same household in the lift at any one time, otherwise capacity is reduced to one person at once. You can read more about using the lift on our Stay Covid Secure page.
How to get onto The Terrace
Everyone will enter the hotel via the main entrance and go round the one-way system to get to the new entrance for The Terrace & Victoria Suite. if you're upstairs in your bedroom, you just come down the North Stairs and turn left for the dining area. A very tousled looking pre-post-covid haircut Nick explains more:
Where to relax
Bar Fizz is being used as part of our one-way system, so whilst there are still a few tables and chairs there, we have created a, very spacious new Bar Fizz Lounge in the Sandown Suite. Grant takes a seat and shows you what we mean:
Covid-19 has rocked the world as we know it. Some of these changes may seem strange, but we are delighted to be able to re-open with them in place, knowing that we are doing all that we can for your safety and ours.
We can't wait to see you again and to welcome you back to Imperial Hotel in Great Yarmouth, safe in the knowledge that both our team and our guests are doing all they can to prevent the spread of this awful virus.
Everyone wants to be able to go away for a few days, or to go out for something to eat. If following all these guidelines and one-way systems is the only way that can happen, then so it must be, for the time being at least. For extra peace of mind, we've successfully applied for VisitEngland's official Good to Go mark, indicating that we have met all Covid-19 requirements and you'll find our Stay Covid Secure procedures in detail here. UPDATE: On 10th August Imperial Hotel passed the Covid-19 assessment by the AA. This is a special certification awarded by AA Inspectors to graded establishments who've got their Covid-Secure procedures in order.
If you have any questions about your stay or our Covid-19 procedures, please do not hesitate to call us on 01493 842000. We look forward to welcomng you back soon.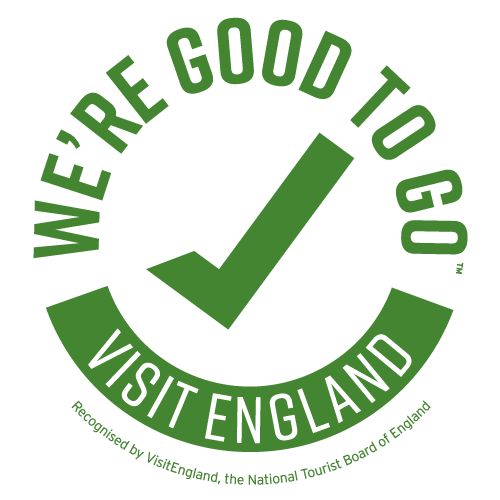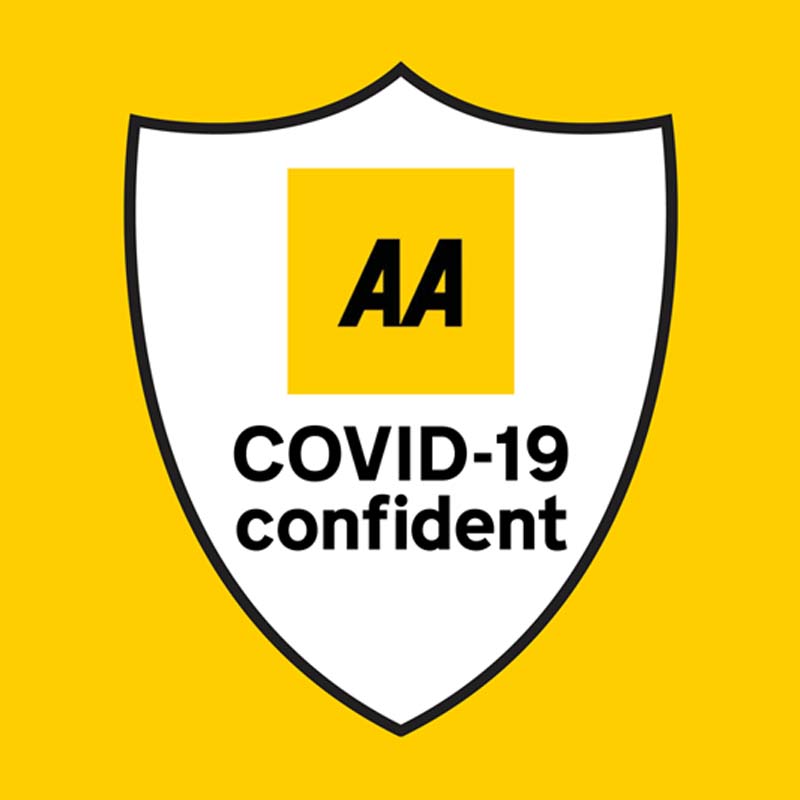 Thanks to GDCreatives & Gavin, our talented Night Porter, for topping & tailing our little videos for us!