2020 is going to be quite a year for hotel proprietor, Nick Mobbs. He's been appointed Captain at Great Yarmouth & Caister Golf Club on the east coast of Norfolk. He's quick to point out that being Captain doesn't necessarily do anything to improve his handicap!
Nick's granddad, Campbell Lindsay, founder of Imperial Hotel, was a jolly good golfer. But Nick never really learned when he was younger, and it wasn't until he was away at university in Scotland that he was introduced to the sport. Aileen's parents were both very keen golfers and Aileen's Dad took Nick down to the practice ground in Dunblane when he was 18 or 19 and taught him the basics.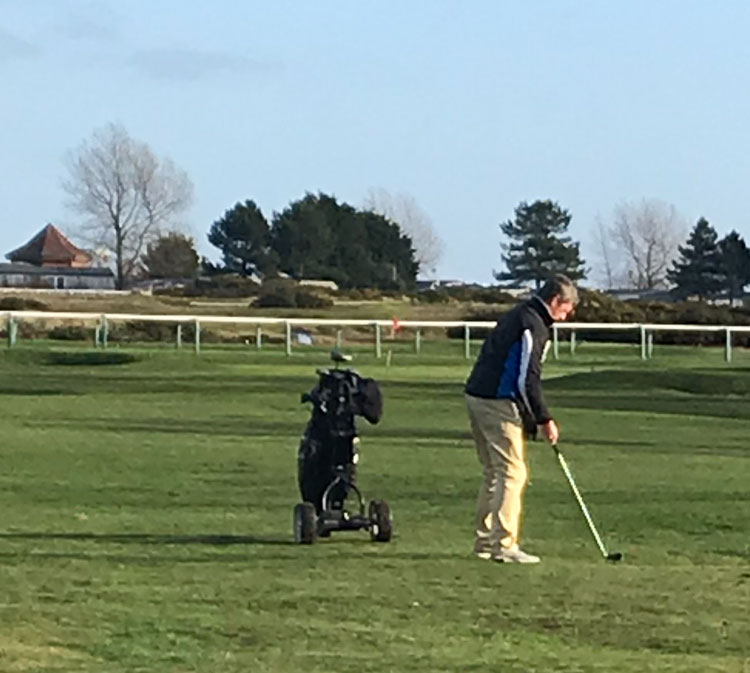 When Nick came back to Great Yarmouth in 1987, he joined Great Yarmouth & Caister, took lessons from the Professional and really got into it. There's nothing quite like the wind blowing through your hair and taking out all your worries on a golf ball as you thwack it down the fairway. He and Aileen love a good round of golf, they can often be seen, along with Sammy their faithful hound, playing 18 holes on a morning or afternoon off.
And to celebrate Nick becoming Captain, Imperial Hotel are introducing Stay & Play Golf Breaks. One or two night breaks include dinner, bed & breakfast, plus one or two rounds of golf. Available all year round, they are great value for money and the perfect reason to get away to the seaside, whether mid-week or at the weekend. Great Yarmouth & Caister golf course is widely regarded to be a superb classic links course, it is relatively flat which has a big appeal to many and it's just 2.5miles from the hotel. There are views over Scroby Sands, Caister Independent Lifeboat is at the far north end, and much of the southern end is intertwined with Great Yarmouth Racecourse.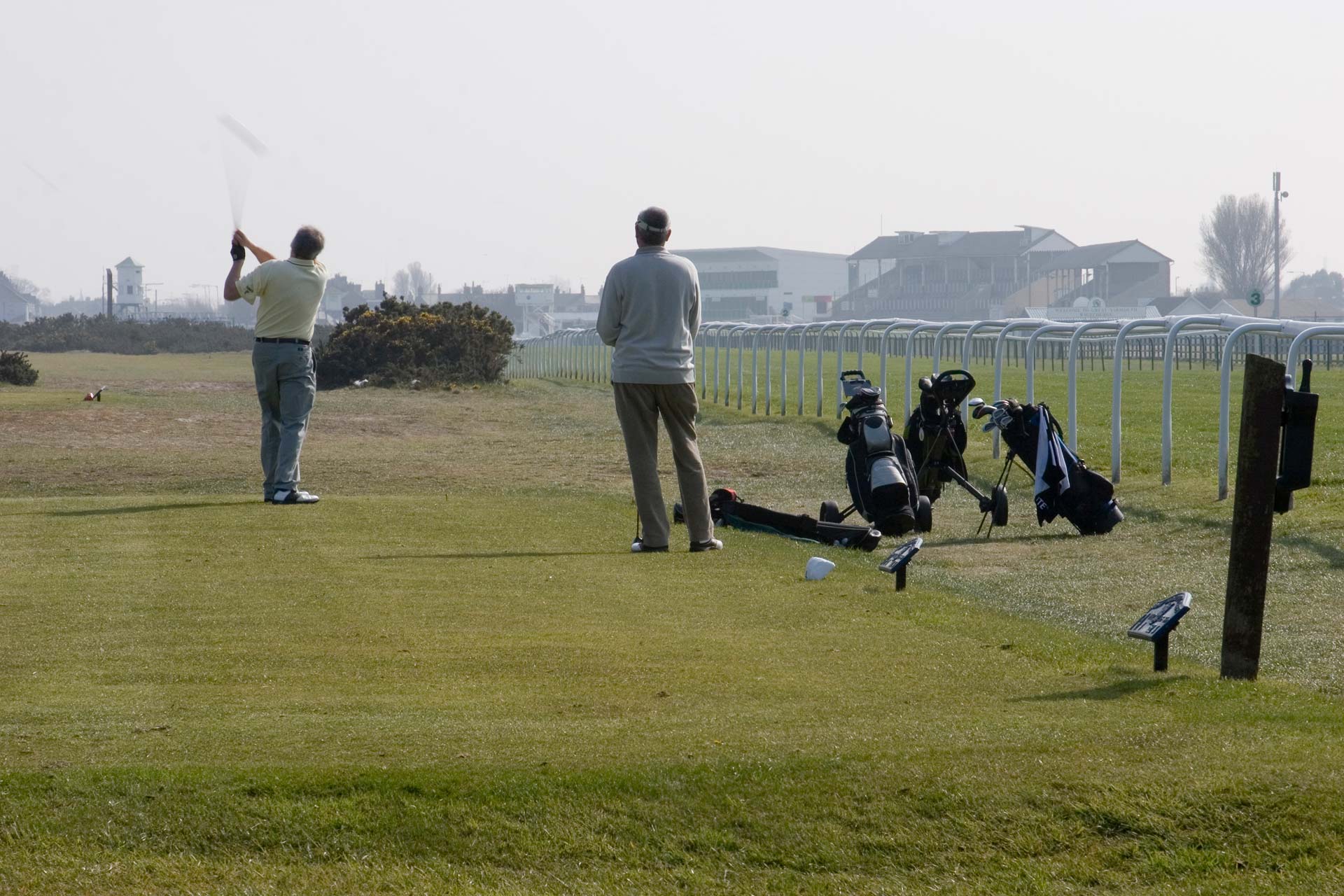 For golfers looking for a competition whilst away, there are also two competitive stay & play breaks to choose from. Caister Pairs is played monthly on a Wednesday morning, or the Senior Pairs, especially for those lucky enough to be 55 or older. Played slightly less regularly on a Monday morning, the Senior Pairs are a great reason for a long weekend away and start from just £99 per person. This includes overnight accommodation, dinner & breakfast, entry into the competition and a fish and chip lunch at the clubhouse.
Interestingly, Nick is the only member at Great Yarmouth & Caister Golf Course to also be a member at The R&A in St Andrews in Scotland, or the Royal & Ancient Golf Club of St. Andrews to those not in the know. Eagle-eyed viewers will have spotted him sporting his R&A tie on television recently when interviewed by Al Jazeera, whose presenters were staying at Imperial Hotel for a few days.
The R&A was founded in 1754 and has an important role as a governing authority of the sport. St Andrews is viewed as one of the world's premier golf clubs, and the R&A aims to maintain the position of St. Andrews as the official home of golf. Going to the club means a trip north for Nick and Aileen to her Scottish homeland, and the chance to play a round at St. Andrews.
Closer to home, Nick and Aileen are delighted that 2020 is Nick's year to be Captain at the Great Yarmouth & Caister Golf Course.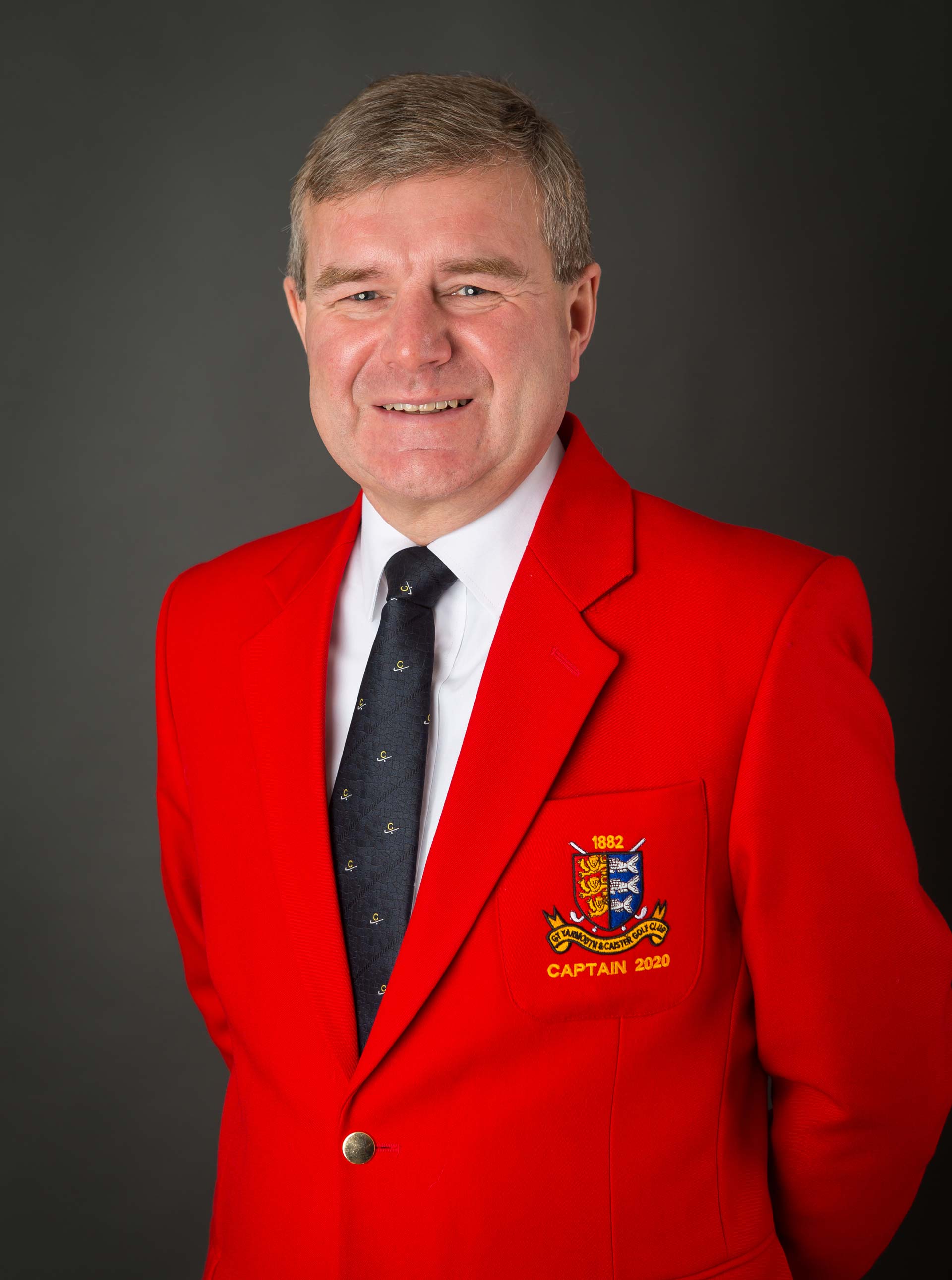 Great Yarmouth & Casiter golf course is a superb classic links course, with a relatively flat layout, especially in comparison to other Norfolk coastal golf courses which can be remarkably hilly. Unusually, the course is intertwined with Great Yarmouth racecourse, and the first nine holes are played inside the track. This does mean that there are a few days a year when teeing off times are slightly restricted due to horses racing round the edges. But it wouldn't be Great Yarmouth if it wasn't a bit different, and most people agree it adds to the fun. See the golf breaks section to find out more about when you can stay and play.