What an amazing night! On Thursday 27 February, eight members of our fabulous team got their best dresses and dinner jackets on, and headed off to Kesgrave Hall in sunny Suffolk in great trepidation.
We found out in December that Imperial Hotel was one of four finalists in the 'Customers at the Heart of Everything' category in the prestigious Hoseasons Norfolk & Suffolk Tourism Awards 2020, hosted by Archant, publisher of the EDP and EADT newspapers. The award's ceremony has been eagerly anticipated by the whole team ever since.
As Janine, Duty Manager said, "It isn't that often that the boot is on the other foot and we get the opportunity to dress up, and be wined and dined. We're often ensuring that everyone else's evening or event is running smoothly, so we were really excited to make the most of the occasion, whether we won or not."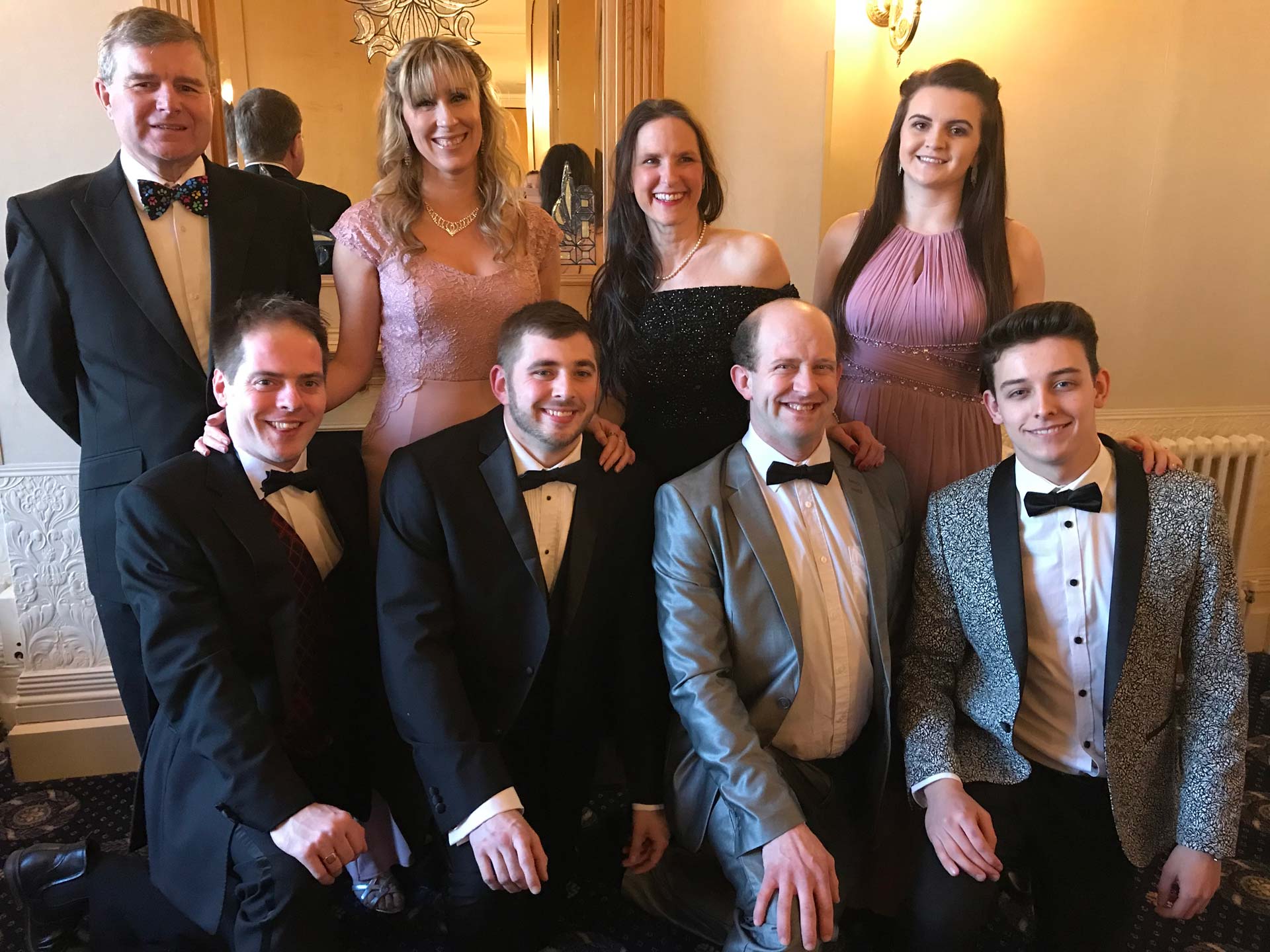 Left to right: Nick, James, Janine, Grant, Paula, Peter, Laura & George
It's been quite a ride from submitting our application in September, to finding out we'd been shortlisted in October. Two judges came to the hotel in November to grill Operations Manager, Grant, together with Janine and get to the bottom of just why we feel our customer service is so top notch. Tim Tyler from Camplings, the category sponsor, and independent judge, Ian Rhodes who runs a hotel chain, really put them through their paces. And after that, all we could do was hope that our passion for customer service had shone through.
The Prosecco reception got the evening off to a great start. More than 250 people from the Norfolk and Suffolk tourism industry were there, all enjoying a 3 course meal with wine and drinks sponsored by Adnams. Grant and Janine were hosted on the category table by Camplings along with the other finalists, which made for some fascinating conversations.
And then the ceremony. We were just so excited to be there, we weren't expecting what happened next.
Richard Turvill from Camplings was invited on stage to talk to David Whitley from BBC's Inside Out about our category and what they were looking for. The videos rolled.
Grant was on the big screen. And then Richard opened the envelope, and announced the name of the winner: Imperial Hotel!
Grant said: "I was so surprised. We'd been feeling a little bit daunted given the calibre of the competition. We're a four star seaside hotel up against some really big, fancy hotels with spas and golf courses. We like to think that we do what we do well, but our name had just been called out as the winner. I honestly sat there in shock for a few seconds."
And next thing you know, the whole team is on the stage, receiving their award from David Whitely who wanted to know what we did that was so special.
It was easy for Grant to reply. Customer service is a passion at Imperial Hotel. It comes from the heart, and it comes from every single department, from housekeeping, to kitchen, reception, bar and restaurant, all working to make sure your experience is the best it can be. It's something we refer to as 'doing things the Imperial way.' It's ingrained in everything we do, and starts on the first day of your induction for any new team member.
Paula, Hotel Manager and longest serving team member who has been at the hotel for almost as long as proprietor, Nick Mobbs, (who sat at the back, cheering louder than anyone has ever heard), was asked what the award meant to her, and all she could say was, "it's just amazing."
And it really is. It's amazing, but as everyone has been telling us ever since the announcement, very well deserved. We're chuffed to bits.
An email the next day really put an additional feather in our cap. Tim Tyler from Camplings wrote to personally congratulate Grant and Janine not only on the wonderful impression they made on the judges during the interview, but also on fellow finalists on the night. They're all planning on coming to experience our customer service for themselves. We'll be ready!