If you're driving in to Great Yarmouth along the Acle Straight, or the A47 from Lowestoft, there's a very prominant new feature on the sky line. A giant ferris wheel! The Yarmouth Eye as it's being called, is 50 metres tall, and will be in resort for the summer season.
This is the third or fourth big wheel that Great Yarmouth has welcomed over the past few years, and this year, it's in more central location on the Golden Mile. You'll find it on Sea Life Centre Gardens, next to the Seal Life Centre. And in addition, despite the gondolas being quite enclosed, it's classed as an outdoor activity, so has opened from Monday 12 April, in line with other outdoor attractions.
And the views from the top are quite spectacular! Looking south, you can see right down to the outer harbour.
And to the north you can see Scroby Sands and Britannia Pier, all looking beautiful in the spring sunshine. The huge windows in each gondola make it easy to see 360° around you. The gentle speed of the turn means you've got plenty of time to admire the view from all angles.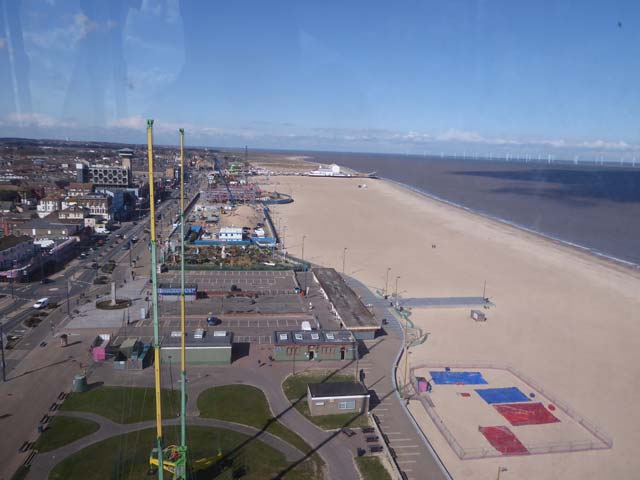 And on a very clear day, just like the days we're having currently when the skies are bright blue during the day, and it's colder at night as there's no cloud cover, you can see for miles out to the west, right over the town and to Breydon Water.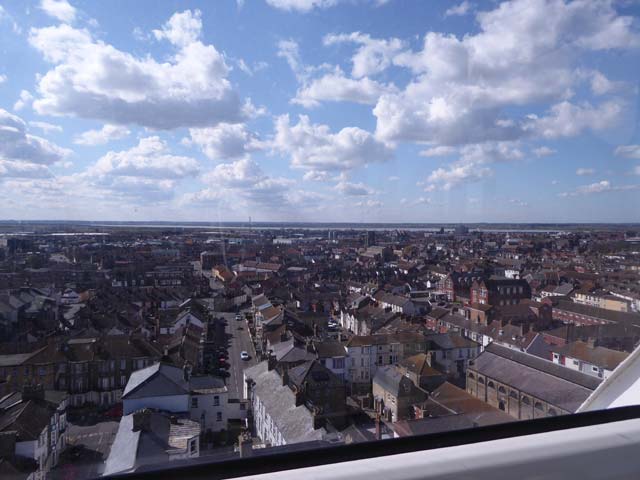 We feel proud to live in such a lovely resort, and are really happy that the weather has been so sunny since we re-opened The Terrace as an al fresco restaurant.
And having outdoor attractions like this open on the seafront, just a short stroll from the door, makes a day trip for good food and good fun even more alluring, now we're allowed to travel a little bit further. If you're planning on coming over, do give us a call on 01493 842000 to book your table.