Mother's Day is usually a weekend of great love and celebration at Imperial Hotel. As we wait for lockdown restrictions to be lifted and to be able to re-open again, we've re-imagined our Mothering Sunday treats, so that Café Cru food can be brought to you on Sunday 14 March 2021.
What would you like to treat your Mum to? A cook at home à la carte ready meal of 2 or 3 courses? An afternoon tea with some extra oomph, or perhaps a delicious Mothering Sunday breakfast? We're offering an order and collect service, so you can easily drop meals off on the doorstep if you and your Mum aren't in the same household or bubble, or can take them home if you are.
And if you don't live together, you can always order the same thing for you and your Mum, and enjoy them together over Zoom perhaps.
Mothering Sunday Continental breakfast in a box
It's long been a tradition that children cook their Mum breakfast on Mothering Sunday, and serve it in bed at an early hour, leaving a trail of destruction behind in the kitchen. Let us help you out! For this lockdown Mothering Sunday, we've prepared a contintental breakfast box for you to serve to your Mum. Perfect as a doorstep drop-off the night before if you don't live together, and ideal to serve as breakfast in bed if you do still live with your Mum.
All the deliciousness of an Imperial breakfast, but with no burnt toast, split orange juice or chaos in the kitchen in sight! Each box contains enough food to serve a minimum of two people.
Breakfast in a box is another great option if you'd like to eat together via Zoom on Mother's Day. All you need to do is collect from us, drop off the breakfast box the night before, and arrange a time to Zoom and eat together on Sunday morning.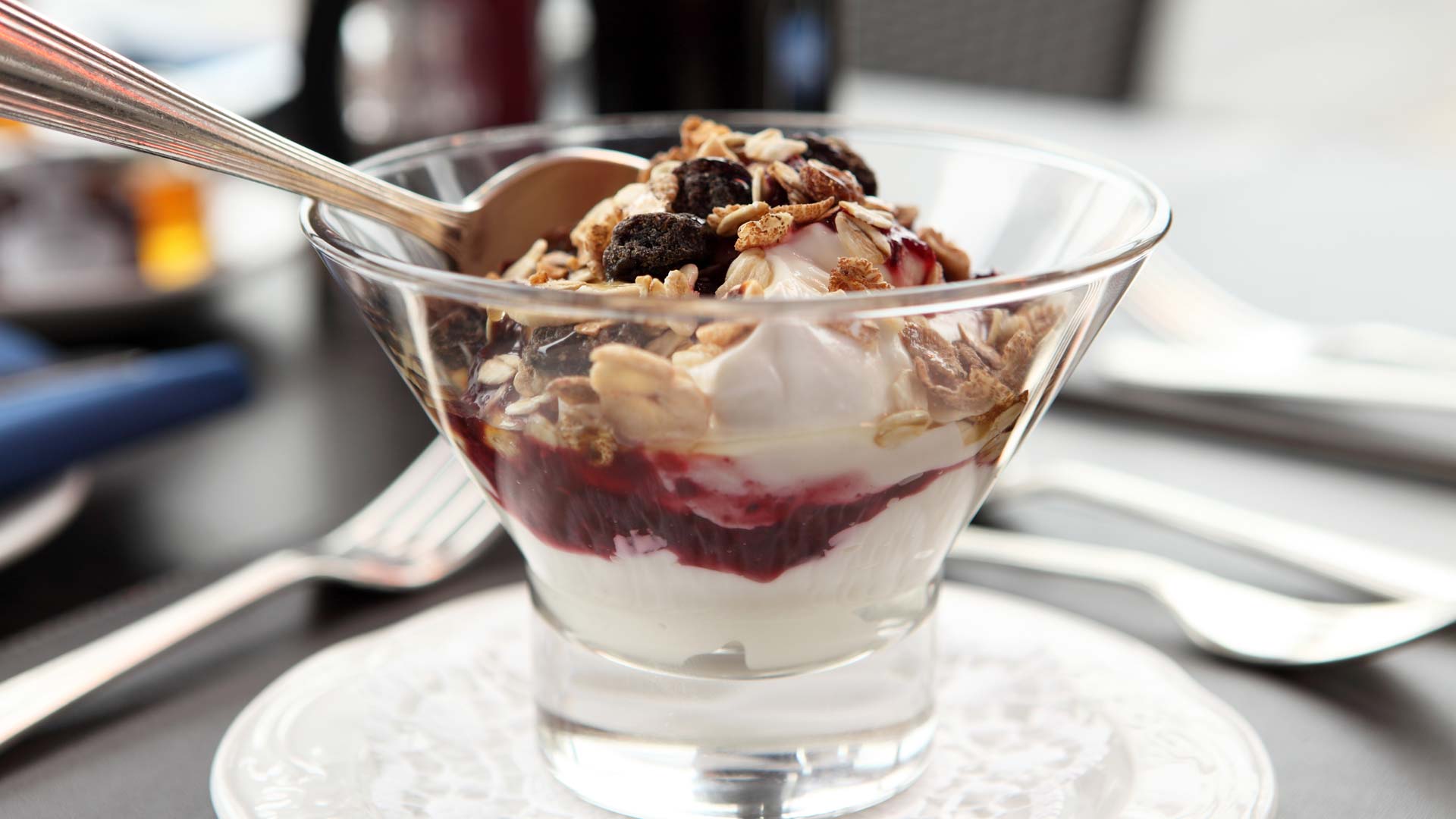 Our Continental breakfast in abox will include Fresh Fruit Salad (watermelon, cantaloupe melon, satsumas, kiwis, grapes and pineapple), Granola, Natural Yogurt and Fruit Compôte plus Smoked Salmon Bagels with Cream Cheese and Croissants with Proscuitto, priced at £30 per box.
Mothering Sunday Lunch - choose your own menu
We've re-worked Cru To You since Valentine's Day, so now you can choose your own cook at home à la carte Mothering Sunday Lunch with our new menu.
Just as if you were in Café Cru Restaurant, each person can each choose what they'd like to eat from our menu. Simple pick the dishes you fancy, with 2 courses costsng £17 and three courses £23 per person, from our delicios menu. You can mix and match dishes as much as you like, just remember that you'll be doing the cooking!
We'll provide each dish, together with easy cooking instructions, so that all your food can be cooked at the same time. Your family can easily enjoy a delicious Mother's Day meal on Sunday 14 March with all the hard work and preparation done by us. We aren't including a chef though, you will still have to turn the oven on!
MOTHERING SUNDAY LUNCH
STARTERS
Leek & Potato Soup (VG) with Ciabatta croutons
Chicken & Ham Pancake, baked with cheese & cream
Prawn Cocktail (GF), gem lettuce, Marie Rose sauce, Lemon
Trio of Falafel - Pistachio, Sweet Potato, & Beetroot (VG) with Cucumber & mint salad, tahini yogurt
~
MAINS
Herb Crusted Fillet of Scottish Haddock with turned potatoes, carrot & courgette linguine, dill cream sauce
Baked Whole Lowestoft Plaice (GF) with turned potatoes, tenderstem broccoli, cauliflower cream
Roasted Breast of Norfolk Chicken (ask for GF) with roasted potatoes, sautéed leek, roasted root vegetables, Yorkshire pudding, chicken gravy
Roasted Sirloin of Scottish Beef (ask for GF) with roasted potatoes, braised red cabbage, roasted root vegetables, Yorkshire pudding, beef gravy
Provençal Vegetable Crumble (VG) with turned potatoes, rich tomato sauce
~
DESSERTS
Apple Crumble (VG, DF, GF) with vanilla custard (ask for VG)
Baked Lemon Tart (V) and raspberry coulis
Dark Chocolate & Orange Tart and orange cream
Cheeseboard (ask for GF) including a selection of 3 local cheeses, chutney, celery & biscuits
Mother's Day Afternoon Tea
We're also offering a takeaway Mothering Sunday Afternoon tea with added extras. In addition to all the usual goodies you'd be served on The Terrace, we're adding in Imperial sausage rolls and our special pork bon bons so that our Mothering Sunday afternoon tea is a real treat. Priced at £17 per person.
Afternoon tea inclues a selection of sandwiches (Suffolk ham & tomato, Cheddar & pickle, Egg mayonnaise and Smoked salmon & cucumber), Imperial sausage rolls and breaded pork bon bons, Fruit and Cheese scones with butter, jam & clotted cream and a selection of cakes including lemon sponge, macaron, mini fancies and chocolate brownies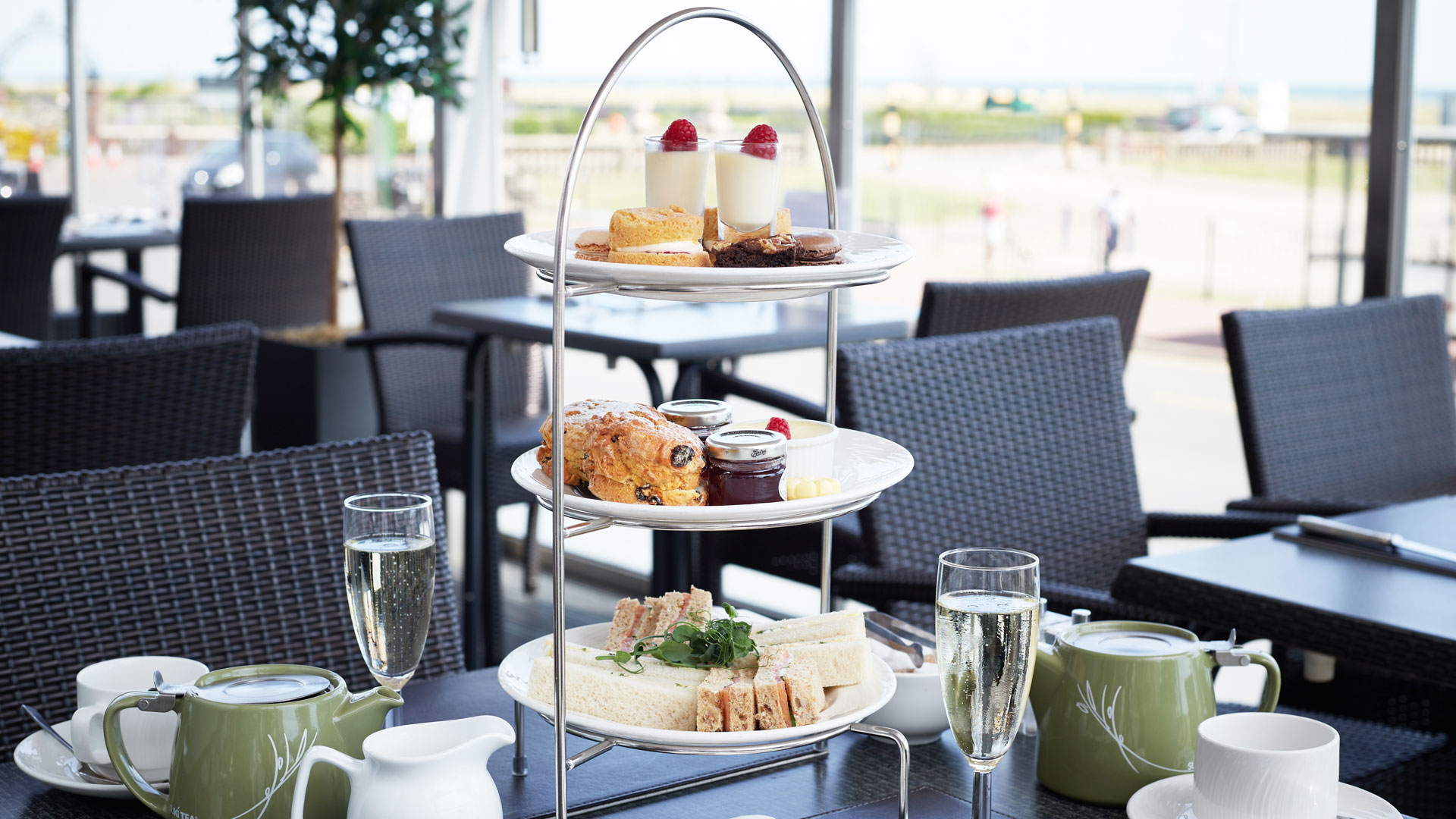 UPDATE, Monday 15 March:
We were delighted to have helped so many families celebrate Mothering Sunday yesterday and loved seeing the pictures of their cook at home Sunday lunch triumphs!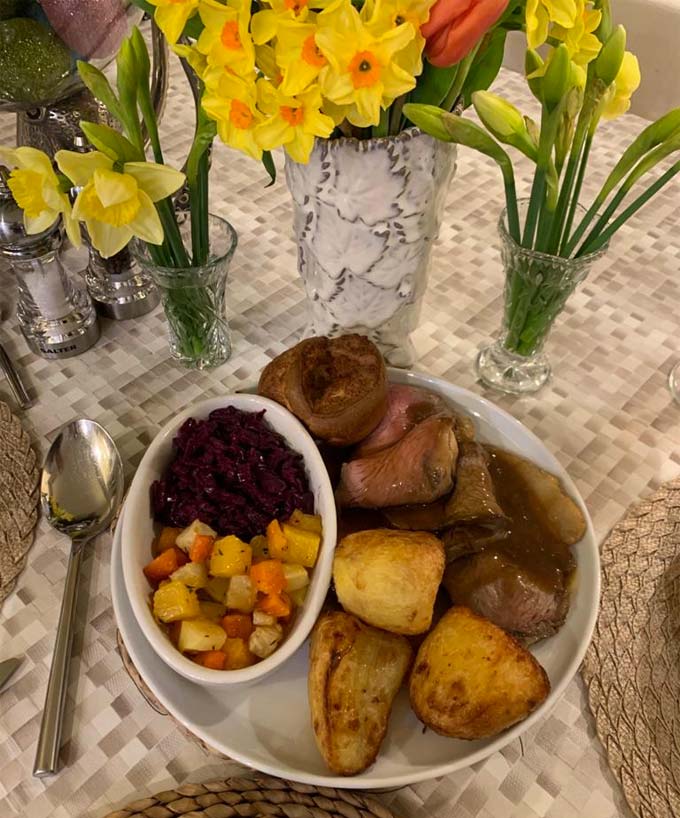 Roast beef and roasted vegetables, and some stunning flowers for one lucky Mum, and the same meal cooked by her parents at their house too: