On this lockdown Valentine's Day, we're sending everyone lots of love from all of us here at Imperial Hotel, and giving you the opportunity to take part in another of Aileen's fabulous quizzes. Just how much do you know about the traditions that surround Saint Valentine and love? And what about the various auspicious occasions that happen to fall on 14 February?
Test your knowledge with Aileen's Valentine's Quiz. Get all 40 answers right, and you could be in with the chance to win a fabulous bottle of Rose Champagne.
Simply email your entry to us by 5pm on Monday 22 February 2021. The entry with the most correct answers will win a taste-bud tingling bottle of pink Champagne.
And whereas consulting Google is strictly banned at a quiz night at the hotel, for this quiz you're free to phone a friend, ask a member of your household, or to do a bit of internet research to track down your answers if you really must!
Simply email your answers to events@imperialhotel.co.uk, to arrive at Imperial Hotel by no later than 1700 hours on Monday 22 February 2021. The prize will go to the person with the most correct answers. In the event of a tie, entries will go into a hat and a winner drawn. The Rose Champagne can be collected if you live locally, posted if you don't, or kept in the chiller with your name on it, ready for your next visit.
Valentines Quiz 2021
1. Which is Shakespeare's most romantic play?
2. What sort of flowers are traditionally given to symbolise love?
3. 'Valentine' was the name given to which kind of early Christian?
4. As well as being the unofficial patron saint of love, what occupation is St Valentine also believed to be the patron of?
5. Which Roman god was depicted as a plump cherub with a bow and arrow?
6. If you're quick to show your feelings, where do you wear your heart?
7. Who played the title role in the film 'Shirley Valentine'?
8. Today we associate love with the heart, but this wasn't always the case. In medieval times, which internal organ was believed to cause love?
9. In Japan, what do women give men on Valentine's Day?
10. In 1961, who had a top ten hit with 'Cupid'?
11. Which fruit-flavoured sweets, manufactured by Swizzel, have romantic messages printed on them?
12. Which Scottish poet wrote A Red, Red Rose?
13. Doves mate for life. True or false?
14. What does the word 'Valentine' actually mean?
15. Name the leader of the Chicago gangsters responsible for the St Valentine's Day Massacre in 1929.
16. Which fruit is sometimes called a love apple?
17. Who played William Shakespeare in the 1998 film 'Shakespeare in Love'?
18. Who wrote the song 'Crazy little thing called love' whilst in the bath?
19. What is widely regarded as the most beautiful monument to love ever made?
20. Who once said: 'To love oneself is the beginning of a lifelong romance'?
21. In 1994, which song performed by a Scottish group spent 15 weeks at number one in the British charts?
22. Whose romantic relationships were written about in a 1996 novel by Helen Fielding?
23. Who sang the opening theme to the 1980's sitcom 'A Fine Romance'?
24. Who fell in love with Marge Bouvier in 1974 when he met her at summer camp?
25. 'Where is the love?' is a song by which American hip hop group?
26. In which book do Harry Potter and Cho Chang first kiss?
27. On what day do young Catherine and Hareton plan to be married in Emily Bronte's 'Wuthering Heights'?
28. If your birthday falls on Valentine's Day, what is your star sign?
29. Who discovered Penicillin on Valentine's day in 1929?
30. According to superstition, if a woman sees a robin on Valentine's Day, who will she marry?
31. In which English county will you find the cricket ground Valentine's Park?
32. In which European country did Saint Valentine live?
33. What fruit was sacred to Venus, the goddess of Love?
34. What do the initials 'SWALK' stand for on the back of a Valentine's Day envelope?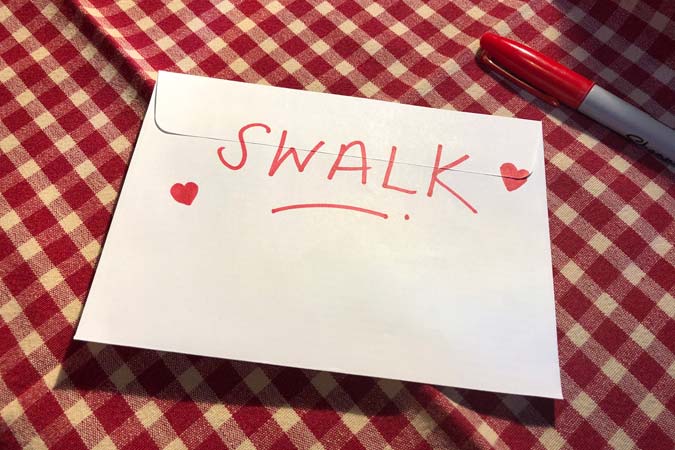 35. In which European city is St Valentine Buried?
36. What is the theme song for the TV sitcom 'Married with Children'?
37. Which film's tag line was. 'love means never having to say you're sorry'?
38. Which author with a romantic name wrote the novel 'Miracle on 34th Street'?
39. In which century was the first Valentine card sent?
40. Name the two brooks on Aintree's Racecourse.
41. And finally, please state 'yes' or 'no' or 'already on it' in response to the question: Are you happy for us to add your email address to our email marketing list and to receive email updates from Imperial Hotel?
Good Luck! We look forward to receving your entries and to contacting the winner at the end of February.
Terms & Conditions and other small print
- There is 1 prize of 1 bottle of Rose Champagne available. The prize is as stated. There is no cash alternative. The champagne can be collected, posted or kept for your next visit.
· The quiz is open to UK residents aged 18 or over, excluding Imperial Hotel employees and their relatives.
· Closing date for entries is 1700 GMT on Monday 22 February 2021.
· Entrants must answer the questions by submitting their answers by email to events@imperialhotel.co.uk. Only 1 entry per person. Make sure you're confident before you press send on your email! Entries posted on social media will not be counted and might spoil the fun for everyone else.
· The email addresses of those entrants who answer 'yes' to question 41 will be added to Imperial Hotel's email marketing database. The email addresses of those entrants who answer 'already on it' will be retained. The email addresses of those who answer 'no' to question 41 will be deleted within 30 days, once the winner is notified and confirmed.
· The winner will be the person who correctly answers all questions, or in the event of a tie, the person whose entry is the first one pulled out of a hat.
· In the event of there being no winner, the prize will be forfeited.
· The winner will be informed by reply to their email entry within 7 days of the closing date. The winner will need to reply within 7 days to claim their prize. The winner's name will be announced on our blog and on social media.
· The winner's name will be available on request.
· The promoter is Imperial Hotel (Great Yarmouth) Ltd.
· By participating in this competition, entrants confirm they have read, understood and agree to be bound by these terms and conditions.
· This promotion is in no way sponsored, endorsed or administered by, or associated with Facebook or any other third party.