What do you do when your hotel is closed by the government? A bit like what you're probably doing at home during this coronavirus crisis. Some decorating, a whole load of tidying and sorting things in cupboard that you'd forgotten you had, quite a lot of cleaning and a fair amount of DIY and chucking things in skips.
Nick's been playing his bagpipes and growing his hair as well - he's vowed not to cut it until the hotel reopens. We're taking bets on how long his pony tail will be ...

We've also been doing some auditing, and Executive Chef Daniel came across a huge batch of 160 Danish Pastries we had in the freezer, ready for the conference we had booked for shortly after lockdown began. But they're sadly no use to us now that we're closed and have to remain so for some time. What to do? We hate seeing food going to waste and they really needed to be baked and eaten before too much longer.
Our skeleton team who are keeping the hotel ticking over and carrying out all our tidying, sorting, painting and decorating, of course volunteered to help with this problem, but even this very keen and enthusiastic band wouldn't have been able to eat that many pastries!
So we had a bit of a think, and decided to contact our new friends at Baking A Difference, the local initiative that Head Chef Peter baked 270 cupcakes for a few weeks ago. When we got in touch, it transpired that the team had just been feeling really sad about the situation in care homes, and how they strongly felt that care home workers could do with an extra special treat.
And voilà, it was decided. We'd bake the Danish Pastries and Baking a Difference would deliver them, but they'd also add tea and coffee making supplies so that care home workers could have an extra special mid-shift break.
Chef John fired up the ovens on Monday morning, and with our superfast even bake ovens, it didn't really take him very long before the fragrant aroma of freshly baked flaky pastry was wafting through our rather empty kitchens.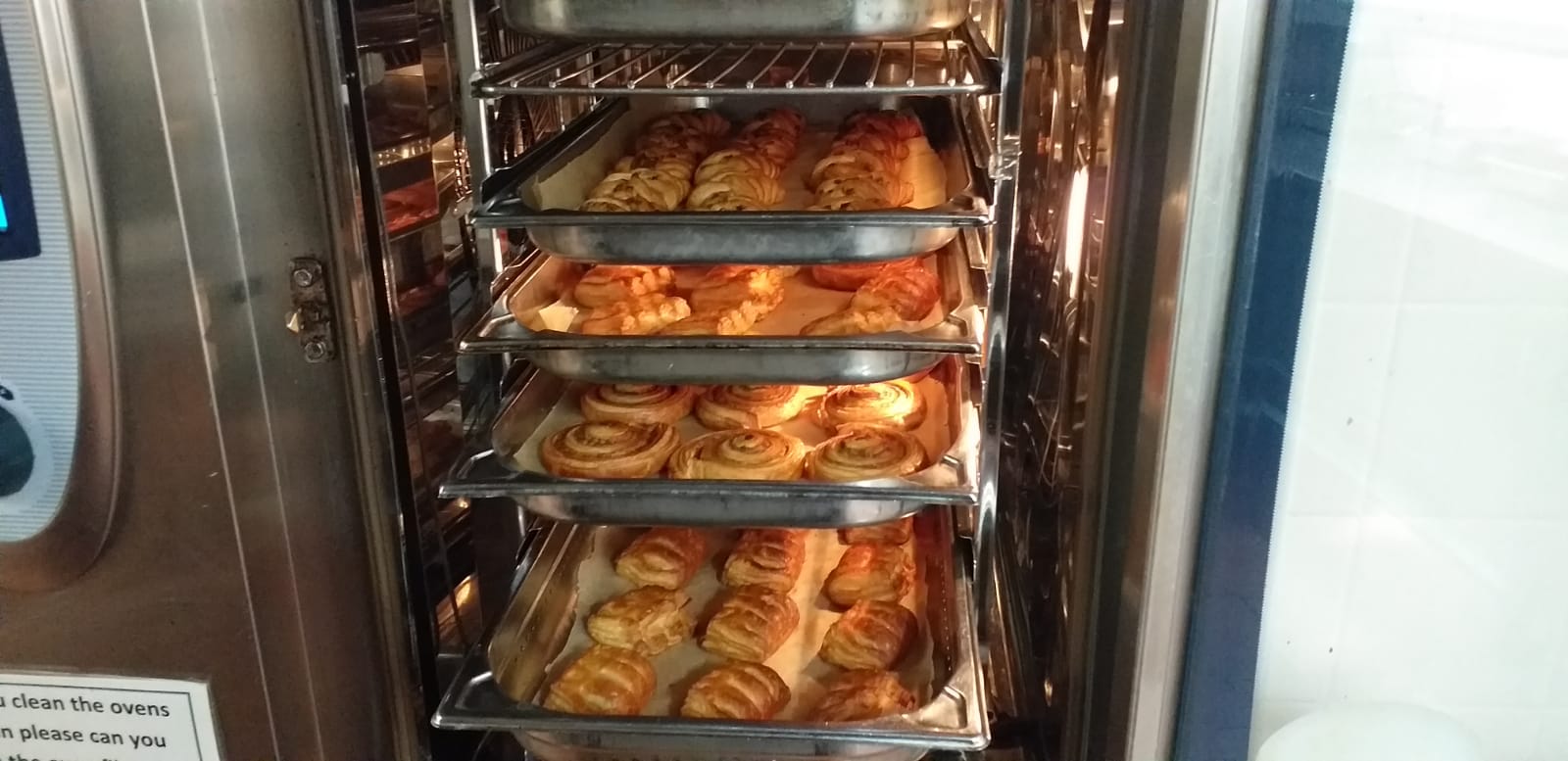 Quite tricky not to eat a warm one. there is nothign quite like warm, flaky pastry to make your mouth water.
Charmaine from Baking A Difference came to collect the pastries later that morning, ready for dispatch to three local care homes ready for afternoon tea breaks. The team had chosen Blyford Residential Home, Park House Care Home and Church Farm Residential Home as the lucky recipiants, all very deserving residential care homes.
The pastries were boxed up and kindly delivered together to some very important key workers, who are looking after our elderly reidents wonderfully in these very unusual times, a really lovely Monday afternoon treat.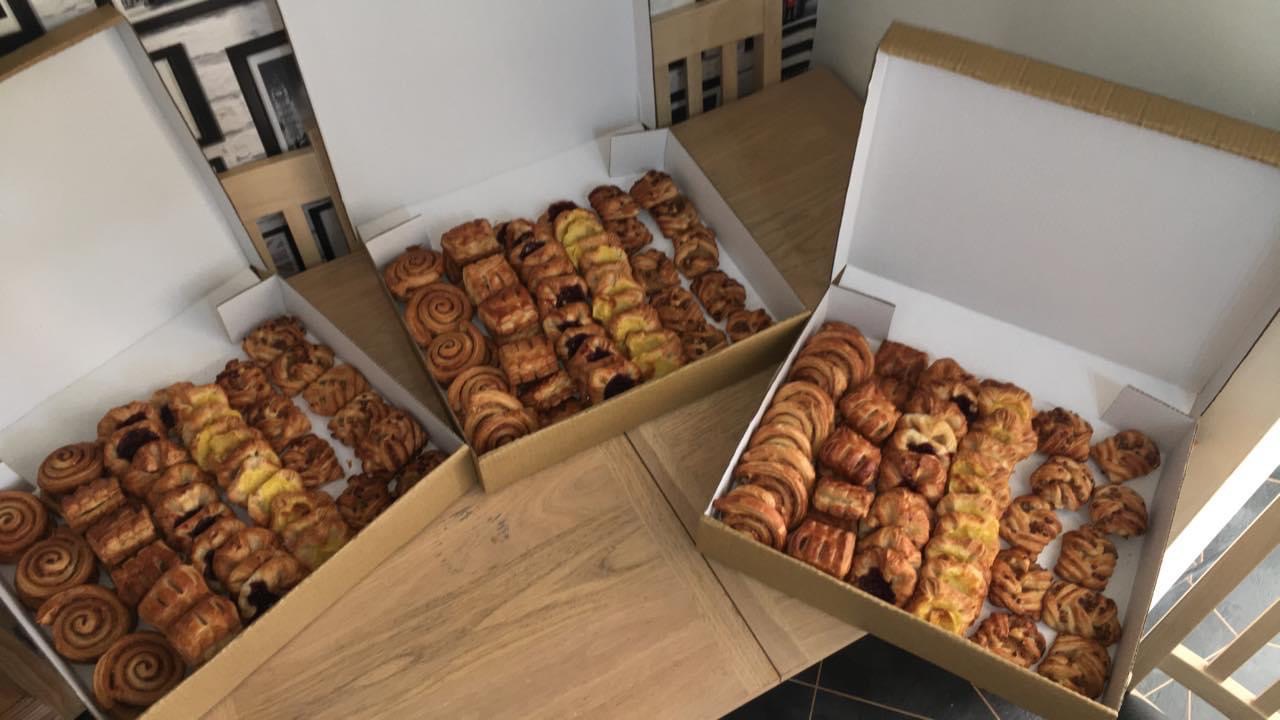 It's little things like this which make all the difference in a small community. We're so sad not to be open and able to serve our lovely customers. Collaborating with community initiatives like Baking A Difference really lifts our spirits and makes us feel we are contributing just a little something in these very difficult times.