We're really excited to announce that YouTube star and Instagram sensation, Matt Adlard, previously known as the Topless Baker, is to host a baking demo at The Imperial Hotel, Great Yarmouth on Friday 25 October 2019. Matt, who has 602k followers on Instagram and more than 320,000 subscribers on his YouTube channel, will get his apron on to demo baking tips and tricks to an audience of just 100 guests. Make a night of it and book your tickets and room for Friday night now. Or join us for the weekend and maximise on your time away.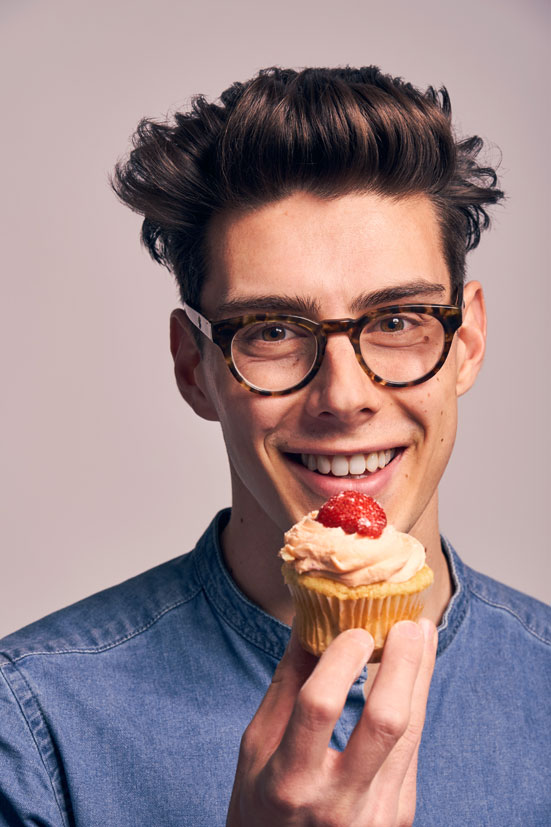 Matt's a local boy, born in Norwich, son to David Adlard, a Michelin starred chef who ran a renowned restaurant in Norwich on Upper St. Giles for many years.
Fascinatingly, Matt wasn't that bothered about cooking when he was younger. Like most teenagers, he only really wanted to know what was for dinner, and whether his Dad might be baking his favourite lemon tart any time soon.
Having graduated in International Business from the University of Birmingham, Matt set off for a career in marketing in London, only to find out that being a grown-up with a proper job isn't always that much fun.
It often happens. Lots of us have been there. You go to uni and have a great three or four years studying for a degree in a topic you love, then you get out there into the big wide world of work and discover that actually, the career path you had in mind isn't quite what you thought it was going to be. So you go back to the drawing board, or take up a hobby to ease the frustration of doing the 9 to 5 day job which isn't your cup of tea after all.
That said, not everyone who gets out their blow torch, sewing machine or cake tin to ease the daily 9 to 5 grind becomes a social media star. If it was that easy, we'd all be doing it. But for Matt Adlard, that's exactly what happened when it turned out that a work out in the gym and a baking session in the kitchen gave him more of a buzz than staring at a spread sheet.
Just 12 months after he'd baked his first cake, he entered a lemon tart into the office bake-off and won, and a colleague cheekily suggested he start a naked baking blog. A few days later The Topless Baker was born and soon hundreds and thousands of followers were watching Matt's biceps as well as his beautiful bakes online.
A year down the line, with thousands of followers on Instagram and subscribers on YouTube, Matt took the plunge and gave up his marketing executive day job, leaving London to return to Norwich with his girlfriend and their dog, and to concentrate on his baking instead.
Matt has developed an incredible knack for decorating his bakes and his Insta account is a delight to drool over. Despite his Dad being a Michelin starred chef, Matt is totally self-taught and he firmly believes, as do we here at the Imperial, that food brings everyone together.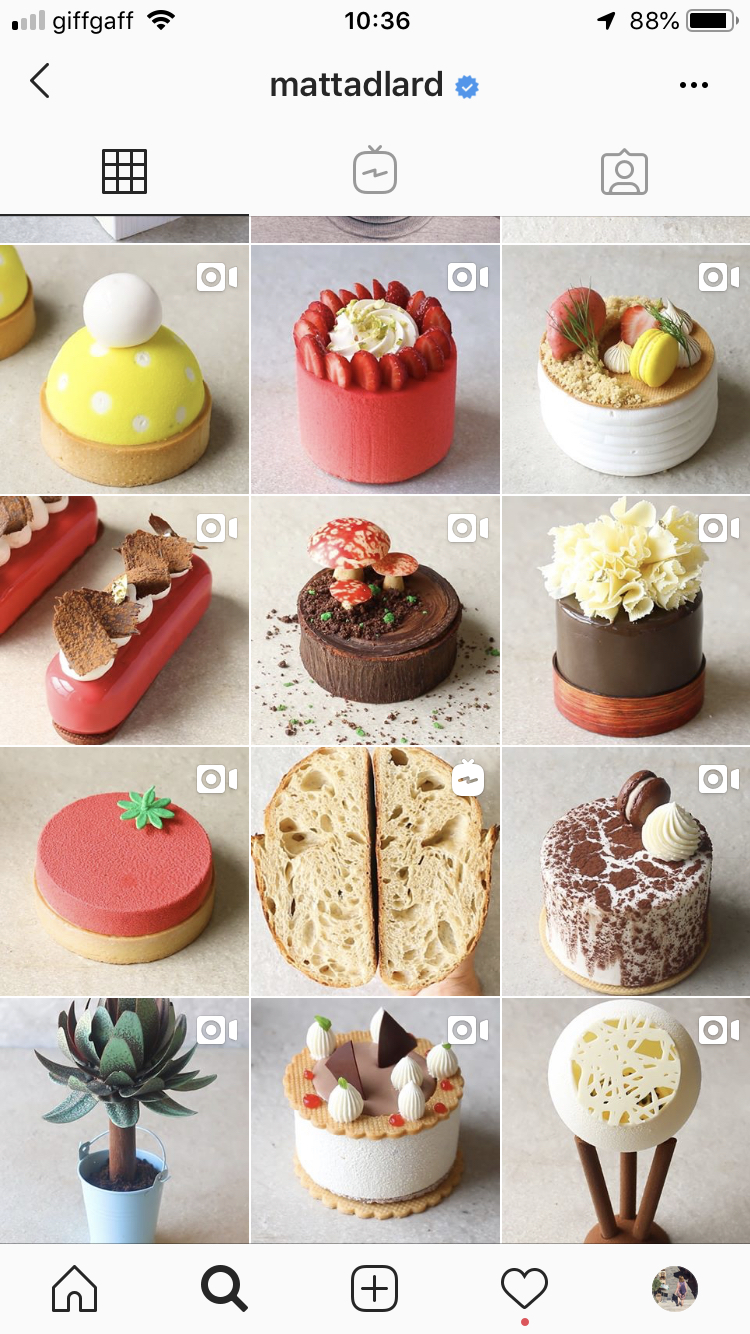 On Friday 25 October, for one night only, Matt will be delighting cake bakers with some inside tips and tricks on his beautiful cake decorating skills here at The Imperial.
We had a good chat with Matt to finalise plans for the evening and he said: "I can't believe how my online videos of me baking took off and I've got all sorts of exciting plans afoot which I can't wait to share. I'm really looking forward to meeting some of my fans in person in Great Yarmouth; they're always so kind and supportive when they comment on my blog, especially in the early days when my bakes didn't always go according to plan. I'm planning on showing some lovely cake decorating ideas and I've also got some cool patisserie tips and tricks to show you, as well as answering any audience questions."
We'd strongly suggest that you make plans to stay the night on Friday and make a real evening or perhaps even a weekend of it.
Our Friday night break starts after check in from 2pm with a cream tea on arrival. The bar opens at 6.30pm and the demo will start at about 7pm. A delicious two-course supper, cooked by our very own 2 AA rosette chefs will be served after the demo with wine. Breakfast the following morning will be served on The Terrace. This one night break is just £90 per person, based on two people sharing a double or twin room.
Alternatively, you could make it a weekend to remember and stay Friday and Saturday night for just £145 per person, based on two people sharing a double or twin room. This delicious package includes cream tea on arrival on Friday afternoon, tickets to the demo, the two-course supper on Friday after the demo with wine, two nights staying in the four star Imperial Hotel, breakfast on Saturday and Sunday morning on The Terrace and a delicious three course meal from the table d'hôte menu in Café Cru, our two AA rosette restaurant on Saturday night. All this for just £145 per person! There's plenty to do in the resort, with tourist attractions and musuems all still open.
Friday night's menu features a delicious Chicken Forestière main followed by Dark Chocolate Tart. Vegetarian or Vegan alternative available, please tell us about any dietary requirements at the time of booking so that we can make sure you are deliciously catered for.
Aileen Mobbs, Imperial Hotel proprietor said, "We love working with chefs to train and develop them further, with several local chefs having cooked their way through our kitchens. We're absolutely delighted to be welcoming Matt to the hotel and I have to say his Insta is a delight to drool over. This unique evening is a superb way to round of your October, whether you're at the end of half term or not. it really is a night or a weekend away with a difference and is perfect for couples, friends and family members, and particularly for those with an interest in baking. We look forward to welcoming you to the Imperial soon."
Double and twin rooms available. Singles rooms and rates on request. Book online now and guarantee your spot at this exciting baking event.